October 13, 2014 - Day 286 .:
All content and images are used with permission. Content and images are provided for personal use only. Not for redistribution.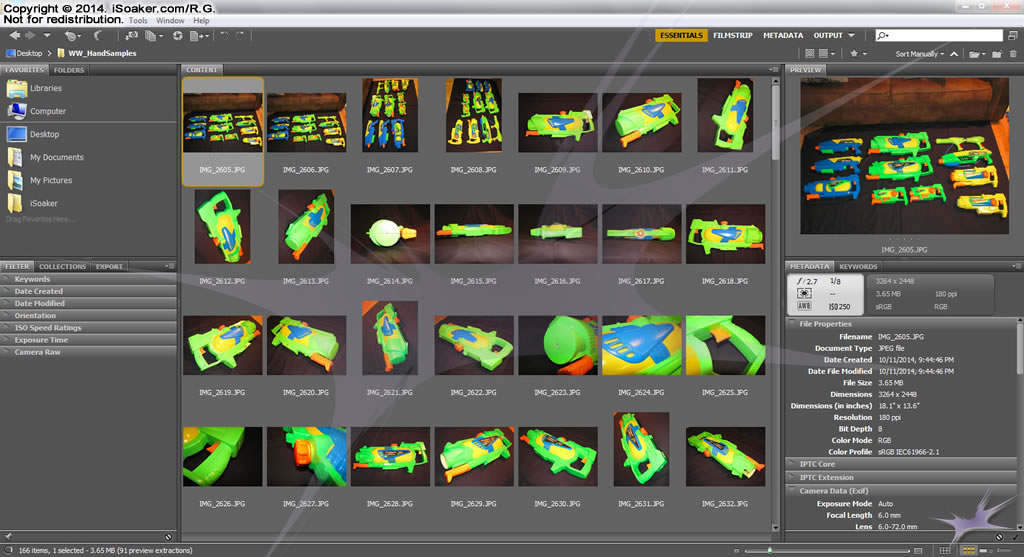 And what was inside the box? Really neat stuff! Above is a screen capture of some of the raw pictures I recently took of that box's contents. At first, there appear to be a whole bunch of Water Warriors brand water blasters, but if you look closer, there is something not quite right with these models. One of the Water Warriors Ultimate Explorers is definitely missing its nozzle selector in these images, but why?