October 12, 2014 - Day 285 .:
All content and images are used with permission. Content and images are provided for personal use only. Not for redistribution.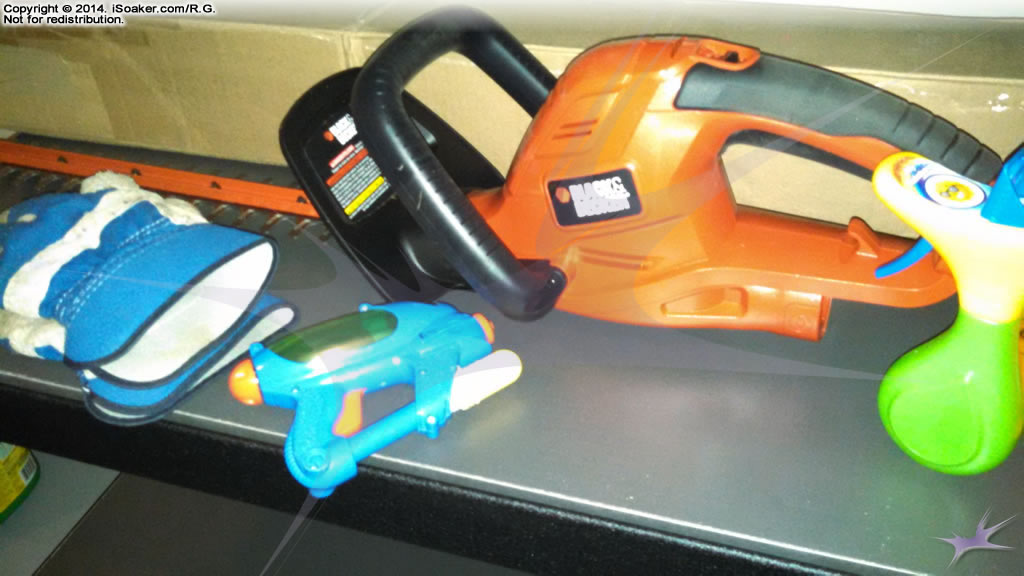 Today, I was doing some end-of-the-season garden work and garage clean-up only to discover I had left on of my Super Soaker XP 215s out here. Thankfully, despite the recent early morning frosts, my garage is a little warmer. Nevertheless, after finding this little guy out here, I promptly brought it inside where things are a little better climate controlled.