October 15, 2014 - Day 288 .:
All content and images are used with permission. Content and images are provided for personal use only. Not for redistribution.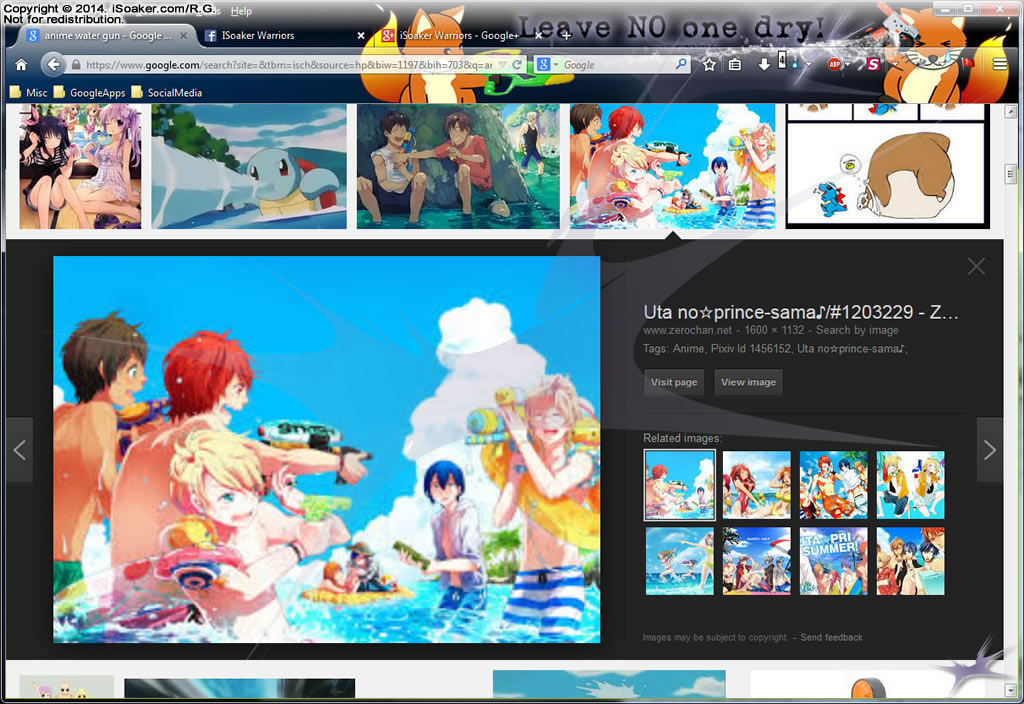 Just for fun since I do like watching various Japanese Anime series, I did a Google Image search for "anime water gun" and found some of the images above. Admittedly, I haven't watched the series these particular images are from (though I do recognize the Squirtle from Pokemon in one of the smaller thumbnails).