October 24, 2014 - Day 297 .:
All content and images are used with permission. Content and images are provided for personal use only. Not for redistribution.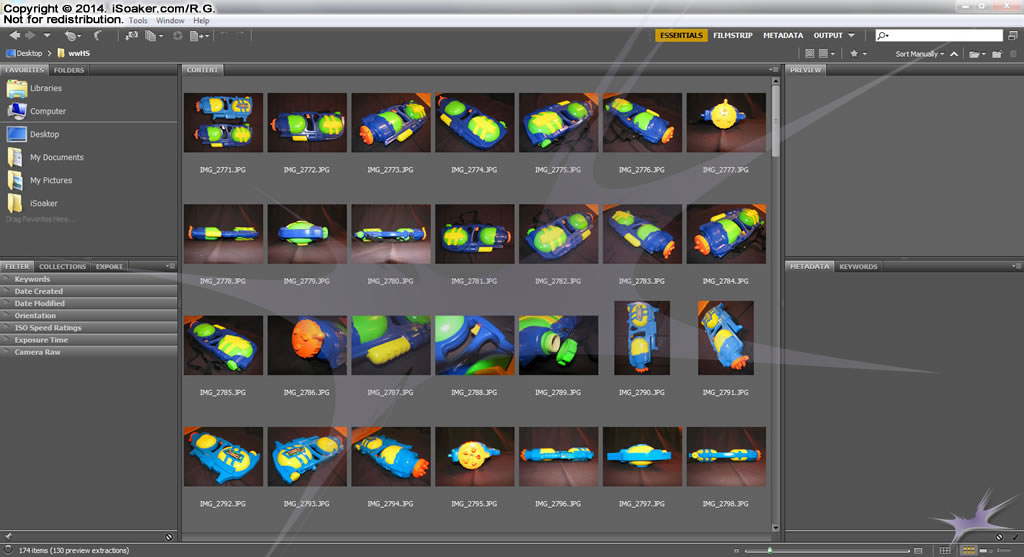 This screen capture shows some of the new photos I took recently of some Water Warriors-brand hand samples. At first glance, these hand samples really do look like Water Warriors Vanquisher and Ultimate Vanquisher previously available in stores. Of course, feeling these prototypes and the difference between it and a production model is rather obvious.