October 23, 2014 - Day 296 .:
All content and images are used with permission. Content and images are provided for personal use only. Not for redistribution.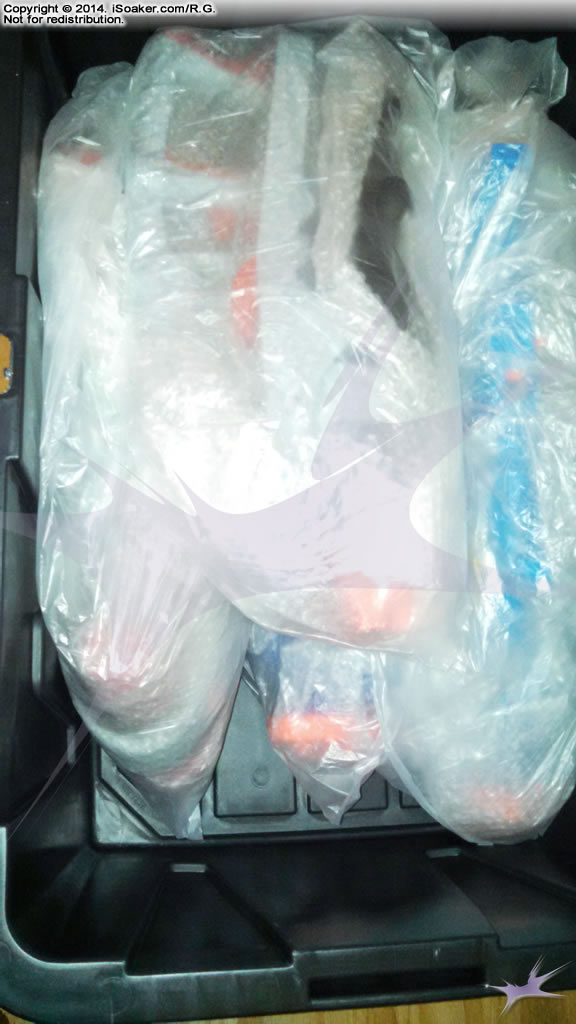 This is how my water blaster collection ends up looking inside the Costco boxes I have now. In most other boxes, I have individual items wrapped in plastic bags, but for these hand samples, each item is also wrapped in bubble wrap before being placed into plastic bags since these are a little more fragile than full production samples.