October 22, 2014 - Day 295 .:
All content and images are used with permission. Content and images are provided for personal use only. Not for redistribution.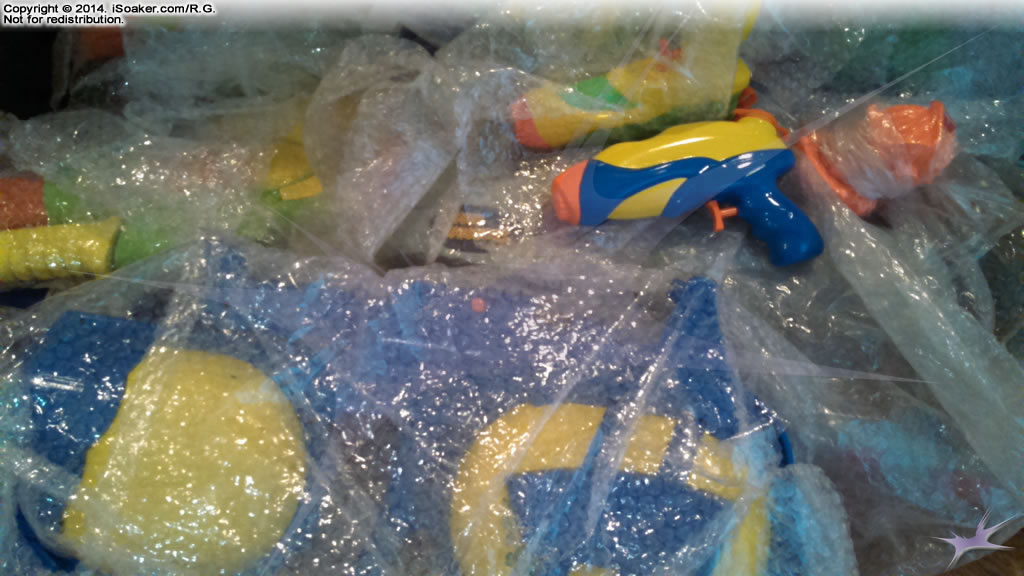 Acquired several more items to add into my collection. The Water Warriors Power Shot XLs as well as Water Warriors Ultimate Vanquisher are visible through the bubble wrap. Can you make out any other water blasters above?