October 21, 2014 - Day 294 .:
All content and images are used with permission. Content and images are provided for personal use only. Not for redistribution.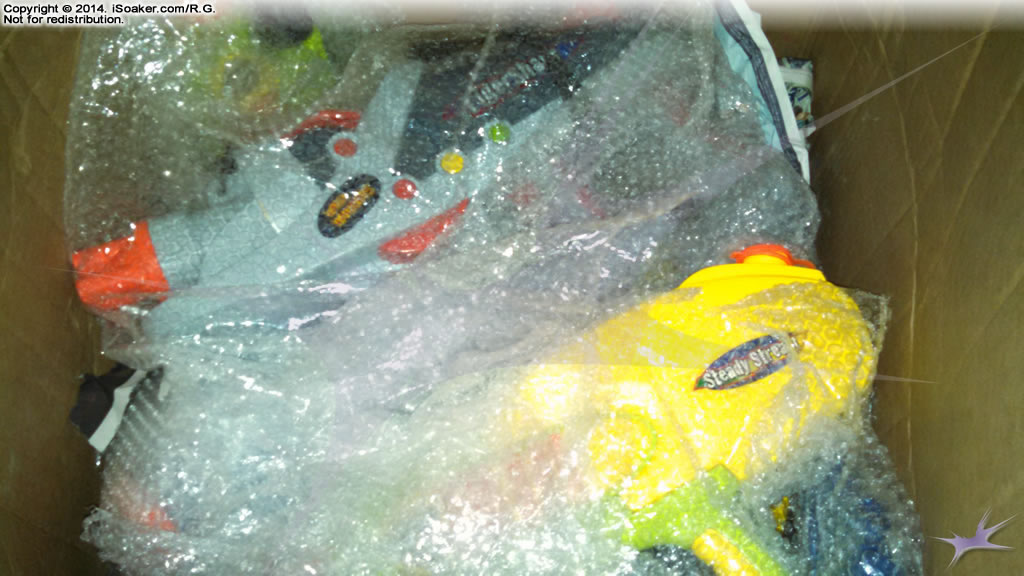 Received another box full o' fun stuff today! As can be seen in the picture above, a Water Warriors Tiger Shark and Water Warriors Steady Stream are visible with some others partially visible through the bubble-wrap. Of course, these are not your regular stock water blasters. I'll do a full un-boxing and image taking later, but these are neat additionals to my water blaster collection.