October 20, 2014 - Day 293 .:
All content and images are used with permission. Content and images are provided for personal use only. Not for redistribution.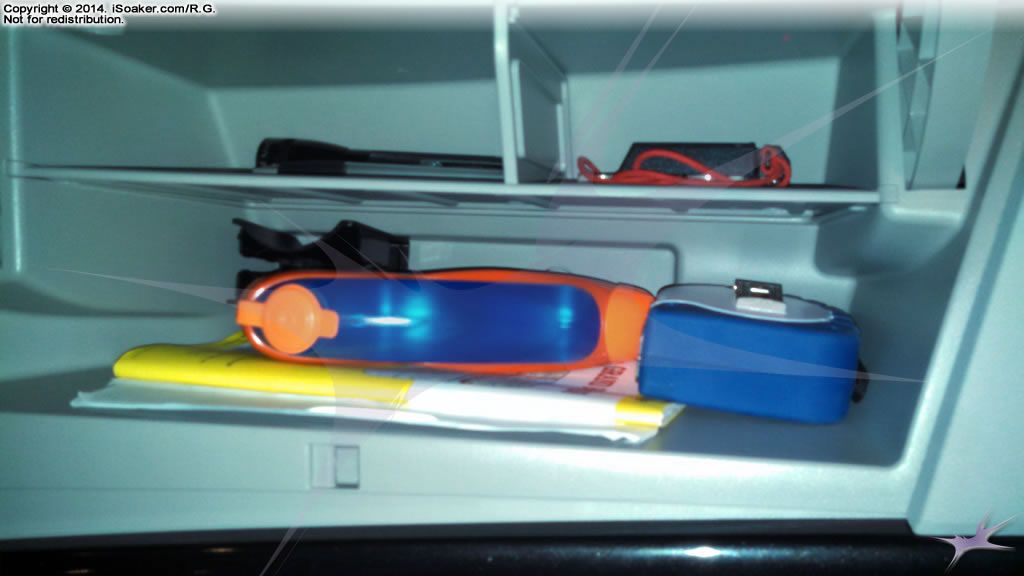 While amongst leaves, yesterday, I keep my Water Warriors Power Shot XL handy in my vehicle's glove compartment. Of course, I'm not sure I'll leave this water blaster there since cars tend to get really hot when left outside in direct sunlight. That level of heat will likely end up damaging seals and plastic. Thus, while part of me would like to tote a water blaster around, my practical side tells me that I prefer working water blasters over thinking I have a blaster only to find out it's broken when I really need it.