October 19, 2014 - Day 292 .:
All content and images are used with permission. Content and images are provided for personal use only. Not for redistribution.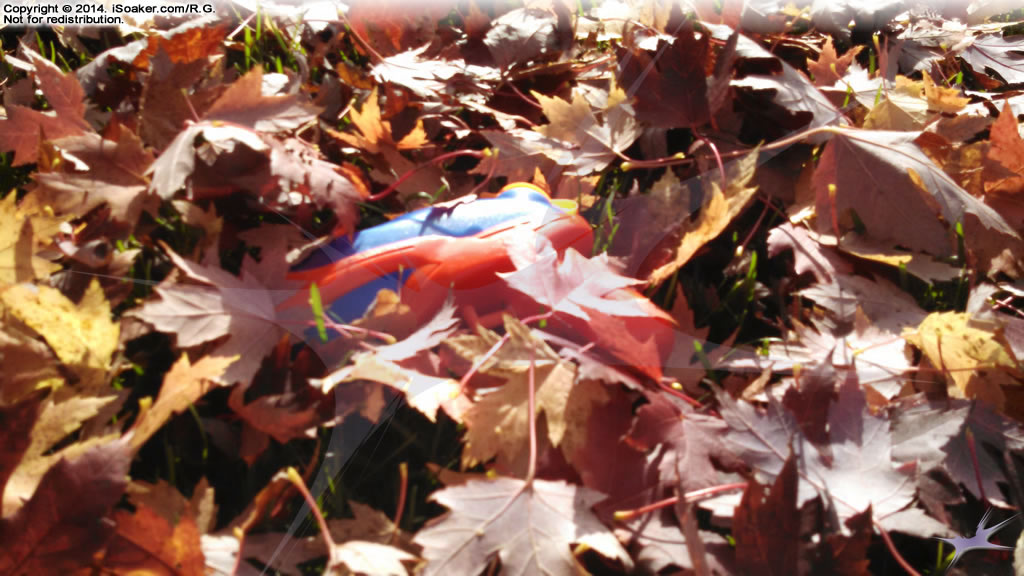 The fall colours are at their peak - took this picture of some bright red maple leaves and my red Water Warriors Power Shot XL nearby my home today. Shortly after this picture was taken, I ended up spending another hour or so raking leaves.