October 28, 2014 - Day 301 .:
All content and images are used with permission. Content and images are provided for personal use only. Not for redistribution.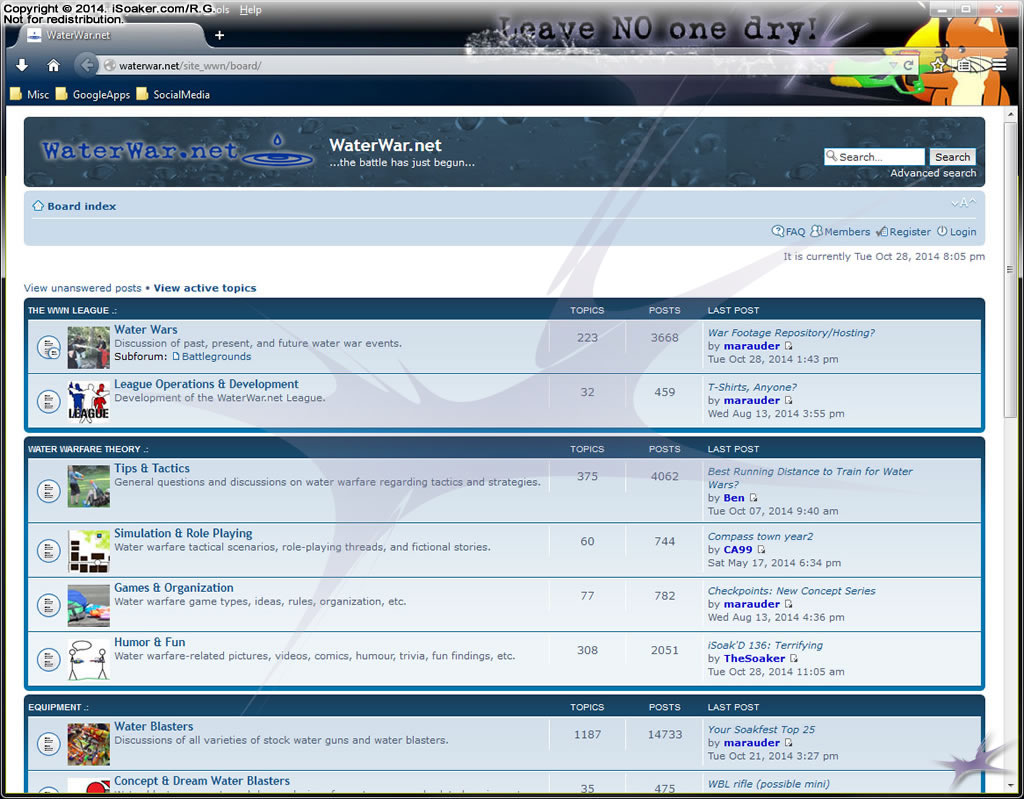 Got home a little later than usual today - too many things to do at work. But that was then, time to catch up on the latest happenings at WaterWar.net.