October 29, 2014 - Day 302 .:
All content and images are used with permission. Content and images are provided for personal use only. Not for redistribution.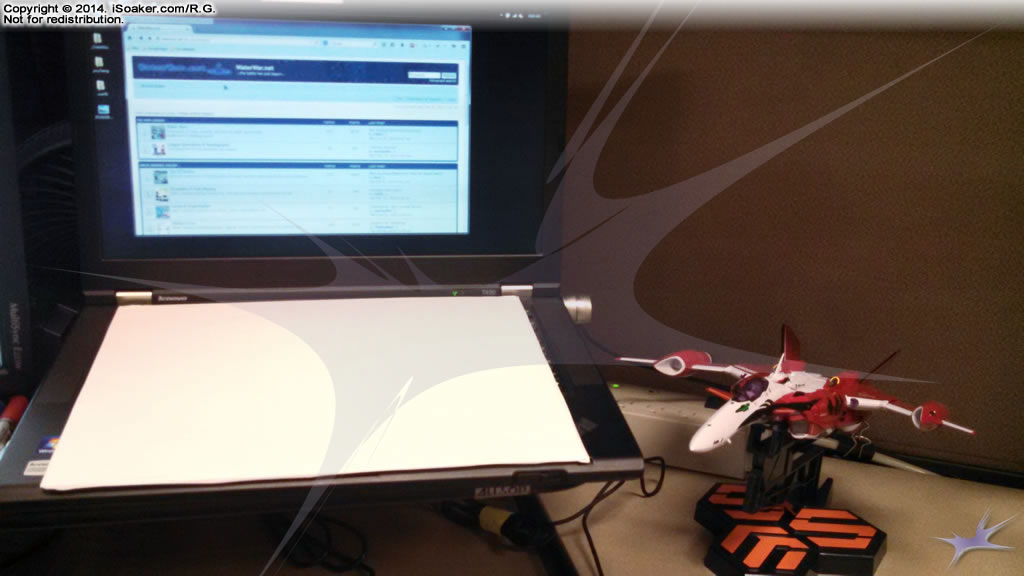 From night to morning: checking up on the WaterWar.net Forums at my desk at work before starting the rest of my day. My YF-29 Valkyrie stands guard today.