November 1, 2014 - Day 305 .:
All content and images are used with permission. Content and images are provided for personal use only. Not for redistribution.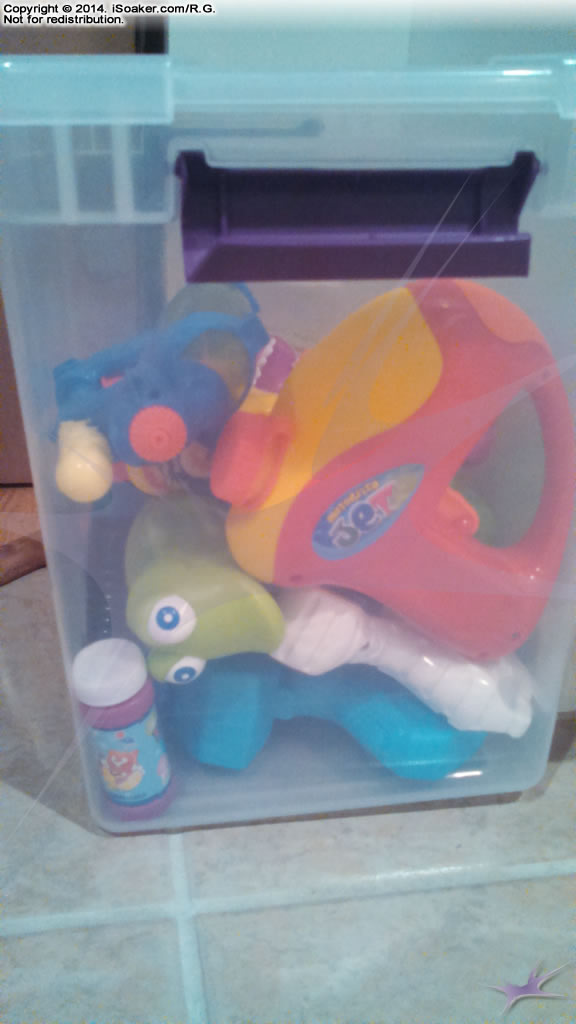 First of November and I awoke to a lot of frost and some more significantly sub-freezing temperatures outside, Thankfully, I had finished pulling in my quick-access water blasters to my over-winder storage area. You may recognize a number of these water blasters, but a no-name bubble blaster also snuck into this mix.