November 9, 2014 - Day 313 .:
All content and images are used with permission. Content and images are provided for personal use only. Not for redistribution.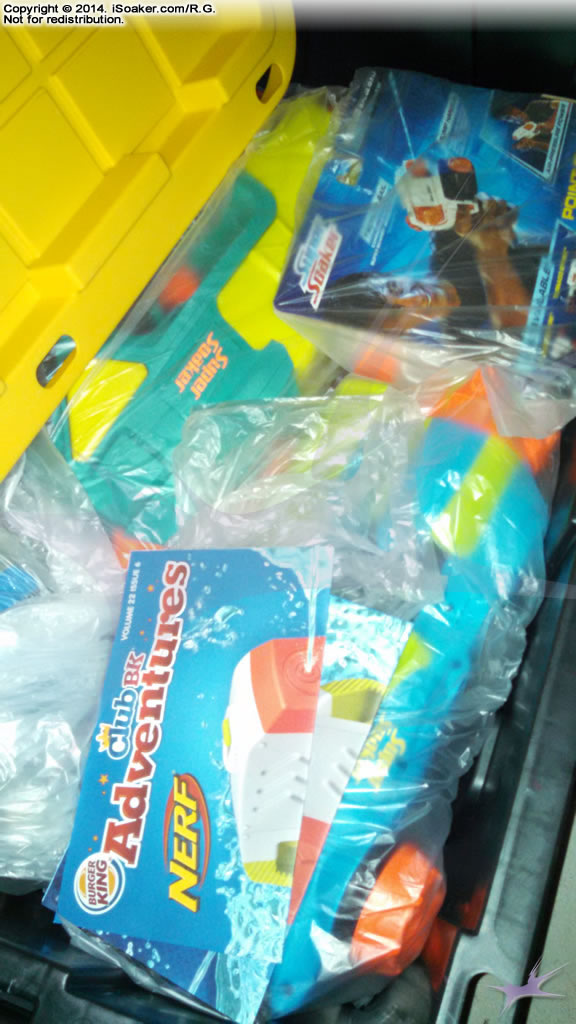 Going over one of my other water blaster storage boxes, checking on some items, I opted to take a quick pic of part of my collection. This particular box houses my Nerf Super Soaker Burger King Collectibles as well as a Super Soaker Aquashock Secret Strike, Nerf Super Soaker Point Break, and a bunch of other stuff, too. All items are individually bagged to prevent dust and bug issues.