November 19, 2014 - Day 323 .:
All content and images are used with permission. Content and images are provided for personal use only. Not for redistribution.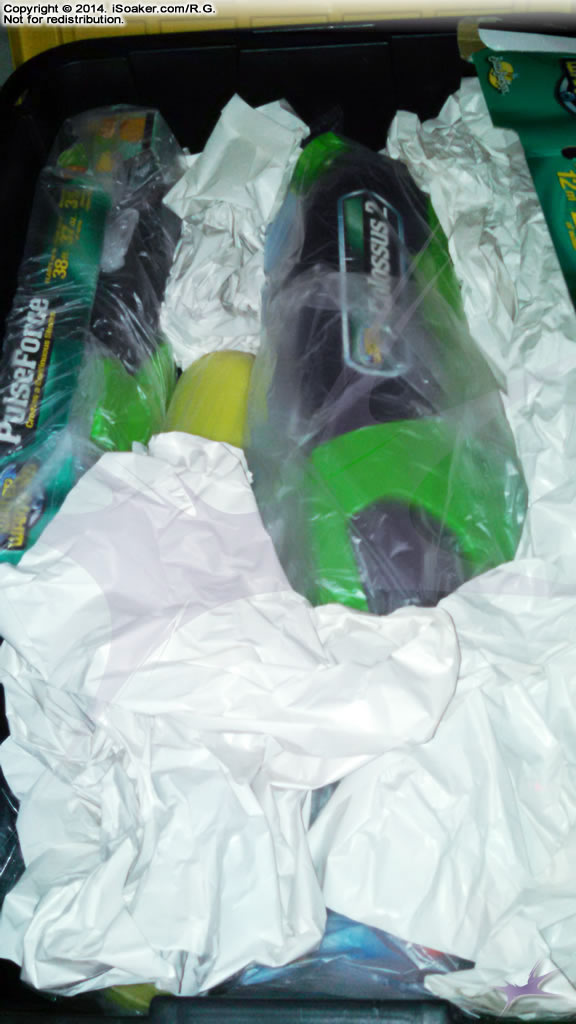 While the snow continues to fall outside, I continue to do inventoring on the inside. One of my Water Warriors Colossus 2s and a Water Warriors Pulse Force peek out from this storage bin.