November 20, 2014 - Day 324 .:
All content and images are used with permission. Content and images are provided for personal use only. Not for redistribution.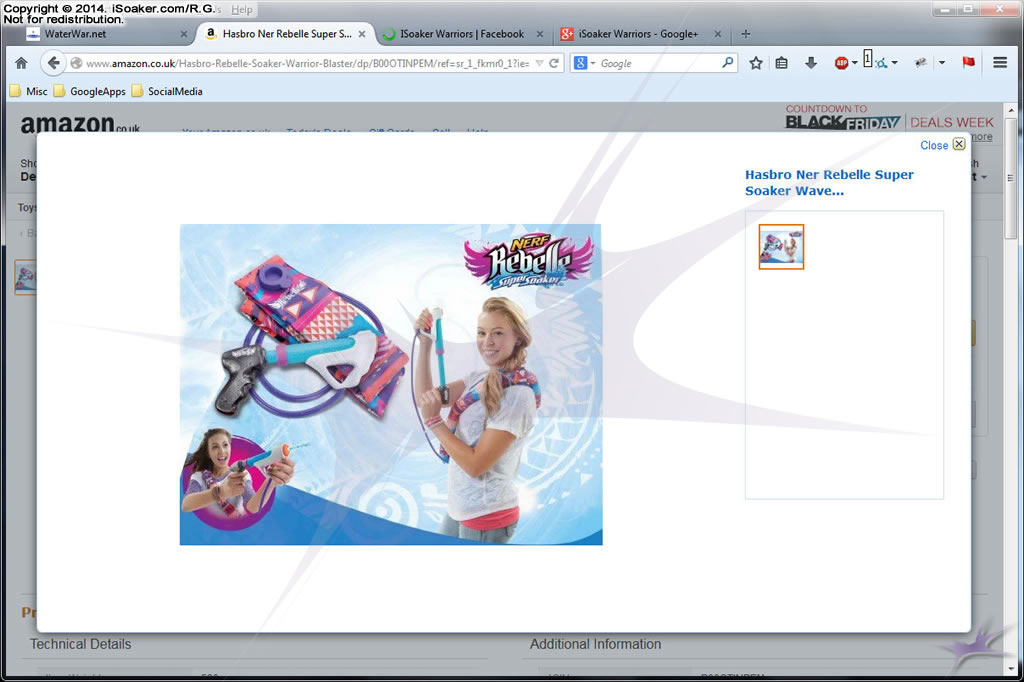 Poking around Amazon.co.uk, I stumbled across this product listing for a "Hasbro Ner[sic] Rebelle Super Soaker Wave Warrior Blaster Game". From the image, it appears to be a pump-action blaster attached to a single-strap/cross-shoulder reservoir. According to the product description, "Soaker comes with a bandolier attached to it; Bandolier holds up to 50 fluid ounces of water; Bandolier slips over your shoulder for high-capacity, mobile soaking; Hit targets up to 25 feet away". Capacity is ok, but limited for a backpack-type reservoir. However, a reported range of 25' is awfully short for an otherwise syringe-type water blaster.