November 21, 2014 - Day 325 .:
All content and images are used with permission. Content and images are provided for personal use only. Not for redistribution.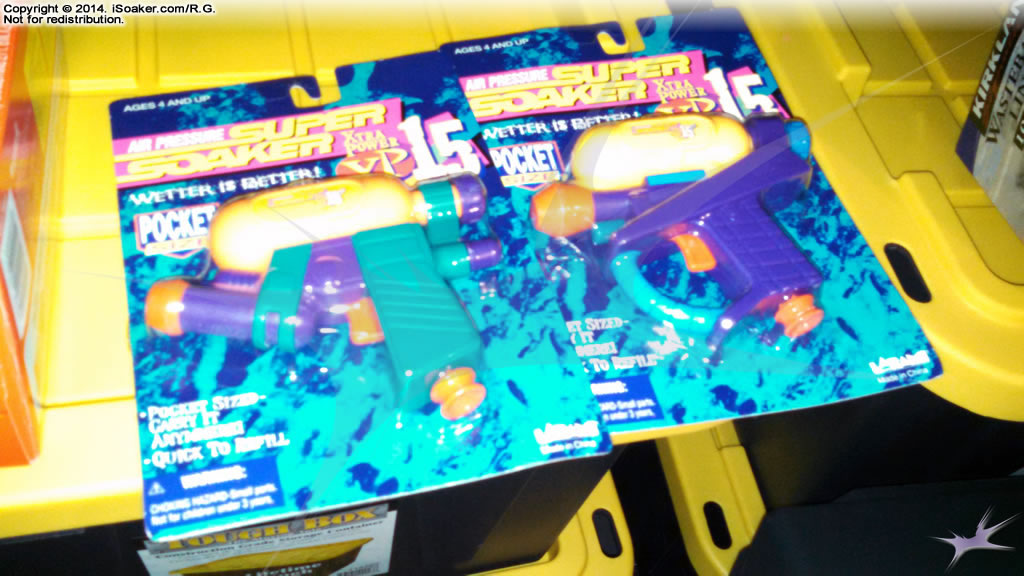 Recently acquired a couple more items for me water blaster collection: two MIP versions of the Super Soaker XP 15. I had the version on the right before and, while I knew about the one of the left, I never actually owned one until now. In both cases, I didn't have any pictures of how they looked like in their original packaging. I'll be posting more pictures of these items in their packaging onto iSoaker.com soon.