November 26, 2014 - Day 330 .:
All content and images are used with permission. Content and images are provided for personal use only. Not for redistribution.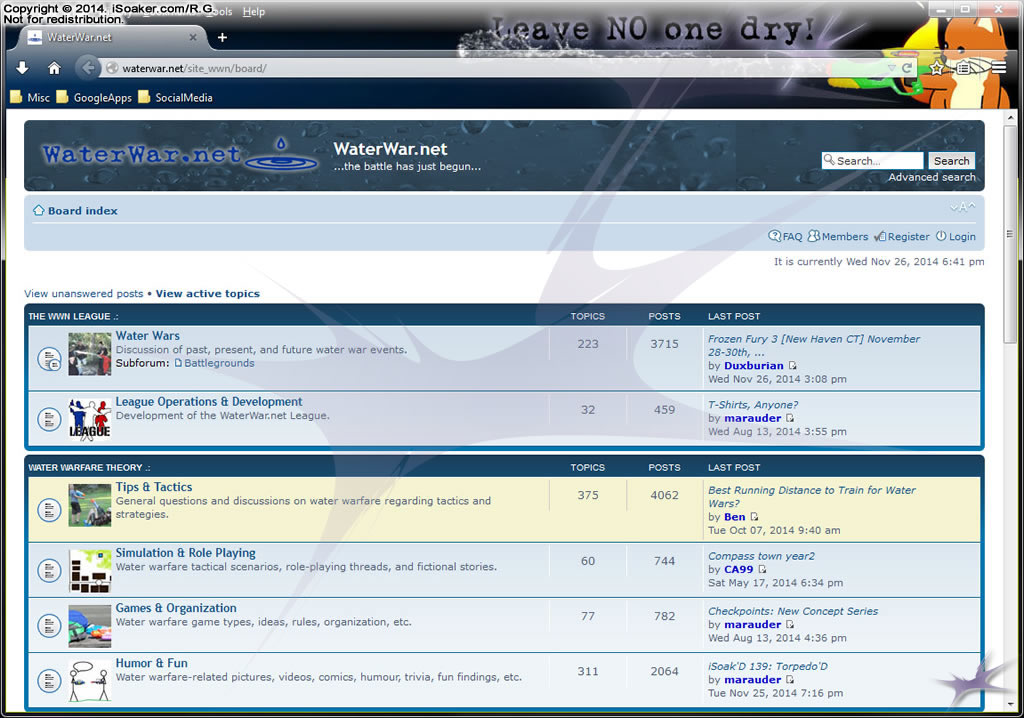 Got home, had dinner, checking up on WaterWar.net before doing some other stuff. Activity there has been slowing, likely from the cooler weather most members are experiencing at this time of the year.