December 3, 2014 - Day 337 .:
All content and images are used with permission. Content and images are provided for personal use only. Not for redistribution.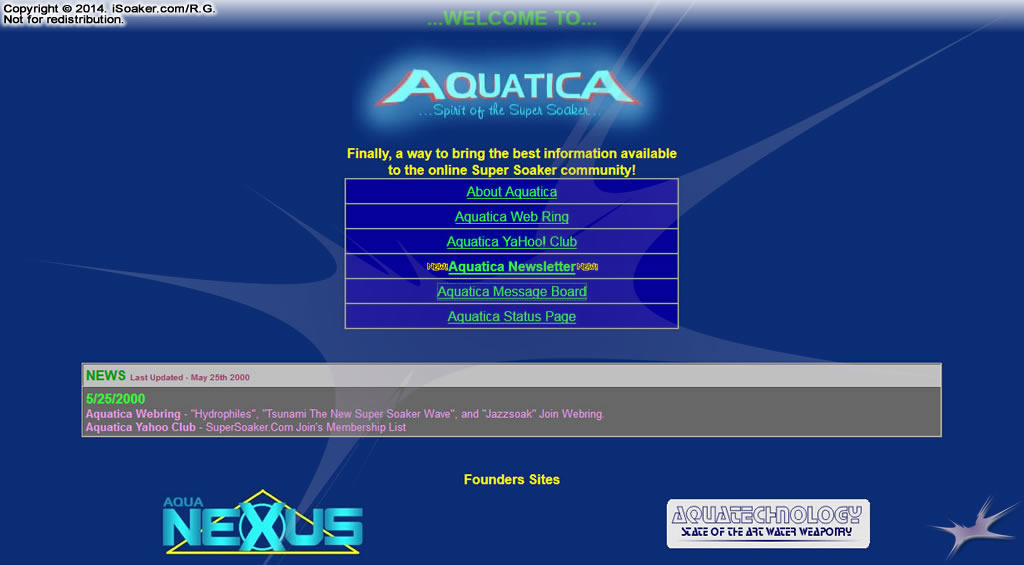 Of course, one cannot go back to 2000 without taking a peek at how the water warfare community looked like back in those days. Above in a screen capture of the Aquatica homepage circa June, 2000. While I have the source files for this, now non-existant website, as most of its links are now broken, I've opted not to repost it so far.