December 4, 2014 - Day 338 .:
All content and images are used with permission. Content and images are provided for personal use only. Not for redistribution.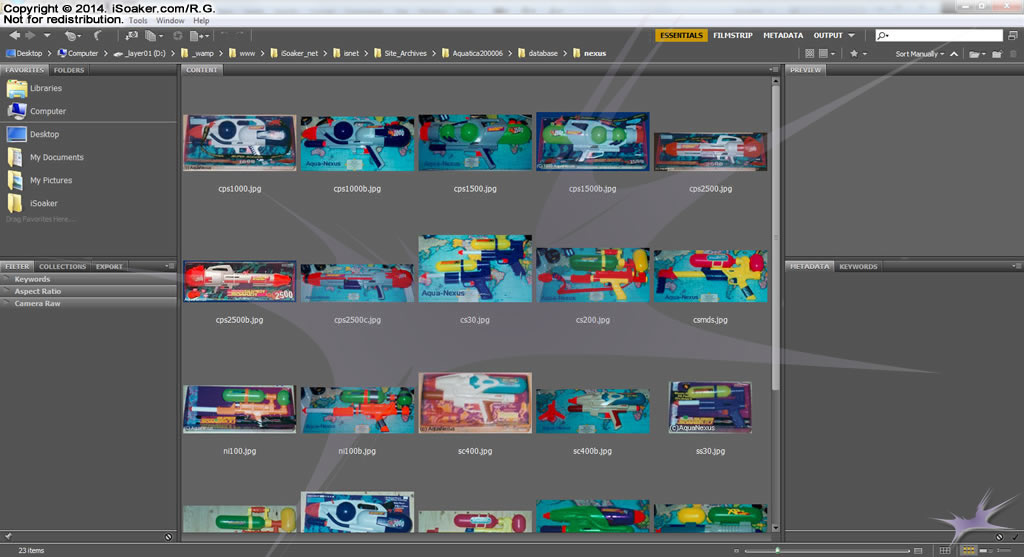 As I noted yesterday, I was looking at the source files for Aquatica's homepage and re-discovered something I had forgotten about: the Aquatica Image Database. Back when fewer people had access to digital cameras, "SuperSoakerWarrior", creator of Aqua-Nexus, and myself made various stock water blaster images available for use by other young websites that wanted to post water blaster reviews, but lacked the ability to take their own picture. Above is a sample of some of the images that "SuperSoakerWarrior" made available.