December 8, 2014 - Day 342 .:
All content and images are used with permission. Content and images are provided for personal use only. Not for redistribution.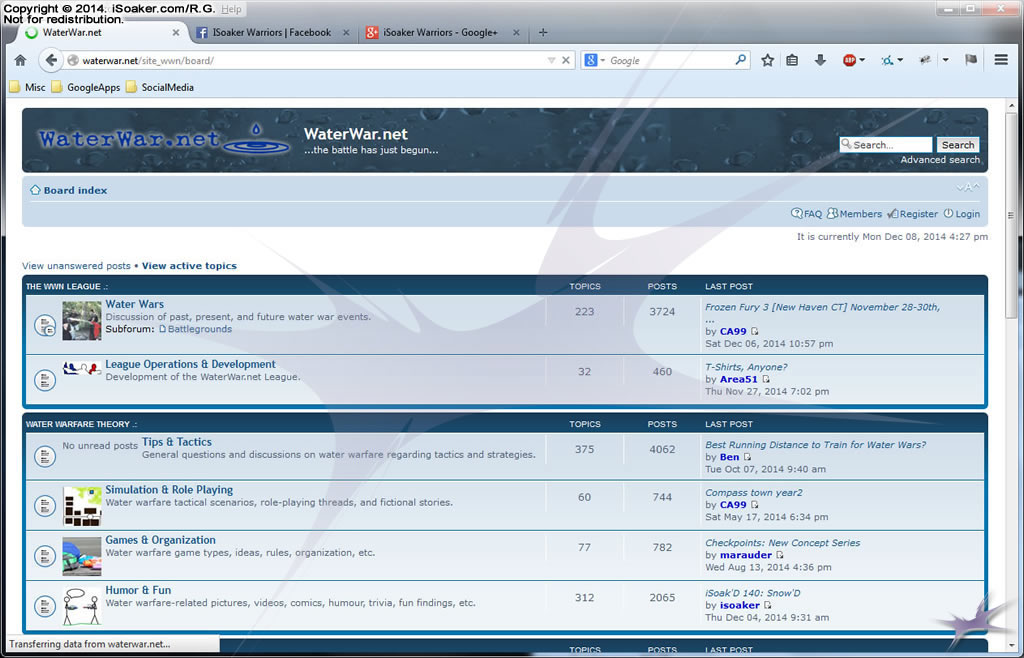 Monday - later in the day at work. Taking a quick peek at WaterWar.net before preparing to go home. Been a busy day at work to this little break helps clear my mind before I dive into the next task.