December 9, 2014 - Day 343 .:
All content and images are used with permission. Content and images are provided for personal use only. Not for redistribution.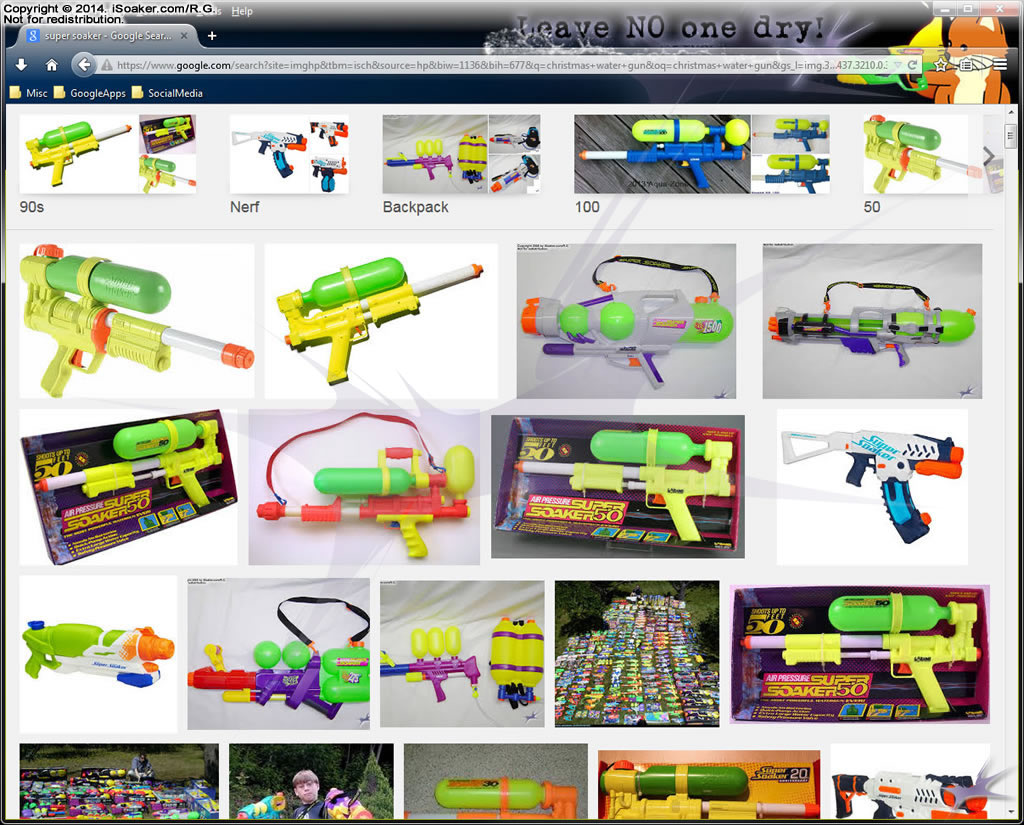 Sometimes, I like doing a Google Image Search to see what pulls up when looking up the term "Super Soaker". As the screenshot above shows, at least when I run the search, I see a number of images that are from iSoaker.com. What I find most interesting is that the Super Soaker CPS 1500, perhaps my all-time favourite Super Soaker, is the first image from iSoaker.com shown.