December 12, 2014 - Day 346 .:
All content and images are used with permission. Content and images are provided for personal use only. Not for redistribution.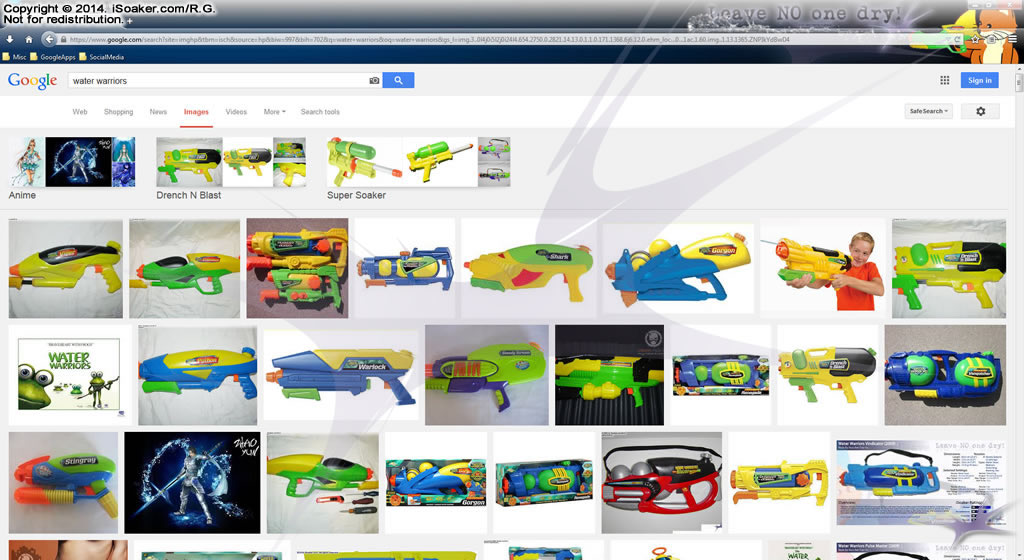 When doing a Google Image Search for "Water Warriors", it's no longer surprising to me to see as many Water Warriors images from iSoaker.com. Granted, I'm still torn which Water Warriors water blaster is my favourite.