December 16, 2014 - Day 350 .:
All content and images are used with permission. Content and images are provided for personal use only. Not for redistribution.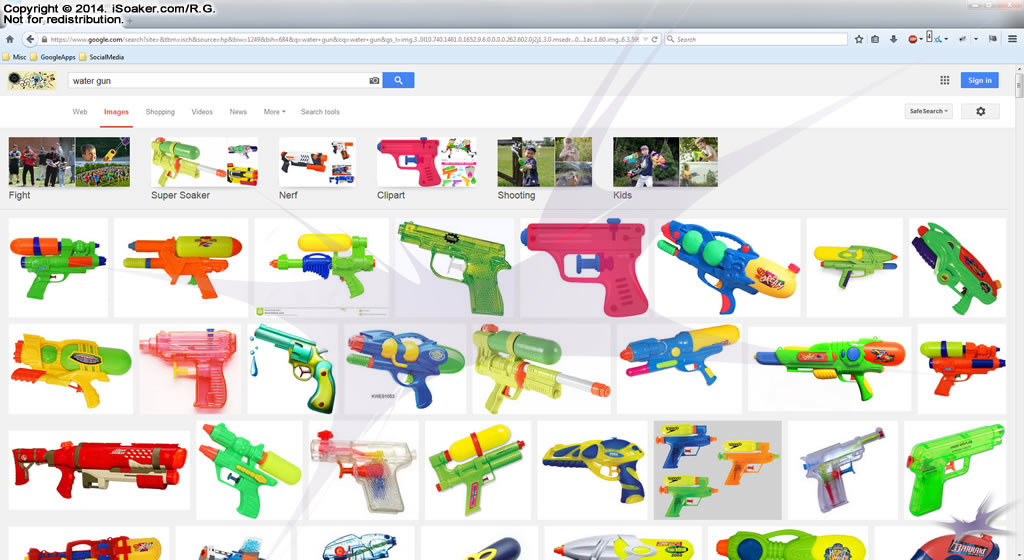 Just for fun, I ran a Google Image Search for the term, "water gun". Perhaps not surprisingly, the majority of the images pulled up are of various, non-branded water weaponry. The Super Soaker SS 50: 20th Anniversary Edition is one of the few branded water blasters that appeared in my search. Perhaps the most interesting thing is just how much many of these off-brand water guns look like some of the original Super Soaker designs.