December 19, 2014 - Day 353 .:
All content and images are used with permission. Content and images are provided for personal use only. Not for redistribution.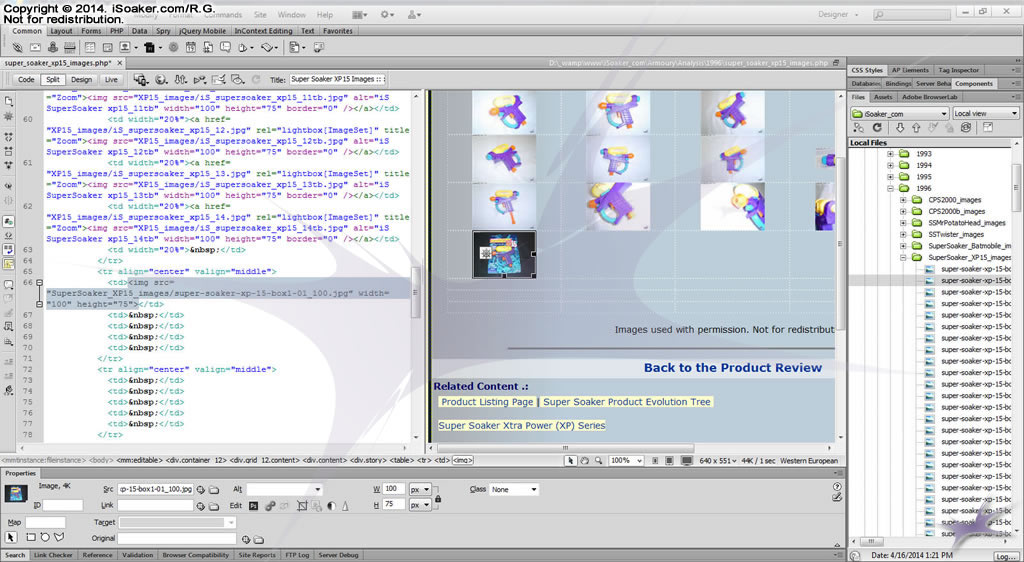 It's taken awhile to find the time, but found a moment today to work on uploading package images of my Super Soaker XP 15 variants. Above is a screen shot of my copy of Dreamweaver CS6 open to the page, updating links and code and all.