December 20, 2014 - Day 354 .:
All content and images are used with permission. Content and images are provided for personal use only. Not for redistribution.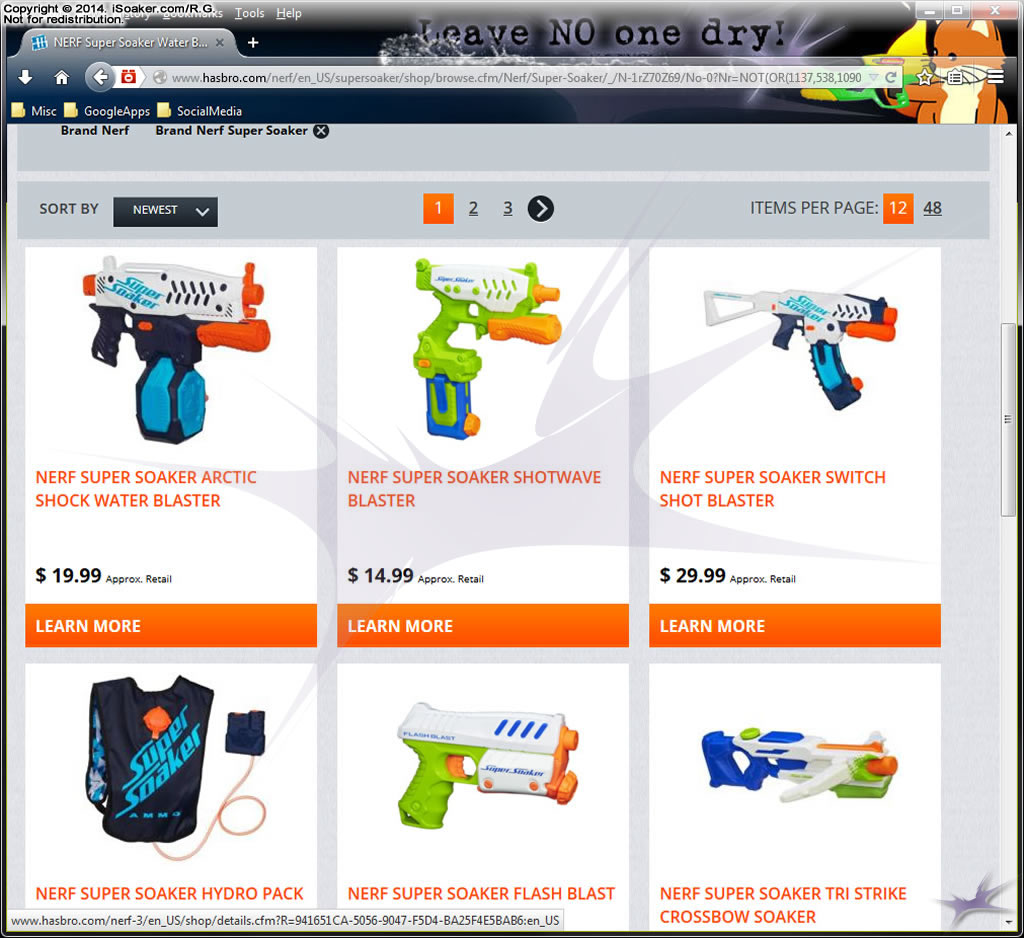 While Supersoaker.com is still re-directing to the Australian Hasbro website, going to the US site, it's amusing to see that despite the fact that the "Nerf Super Soaker" models are arranged by "Newest", the first 5 on the page are from over a year ago (2013) and not this past summer. While likely a bug in the code, to me, it makes me think that they, too, were embarassed by this year's models and tried to push them lower onto the list.