December 30, 2014 - Day 364 .:
All content and images are used with permission. Content and images are provided for personal use only. Not for redistribution.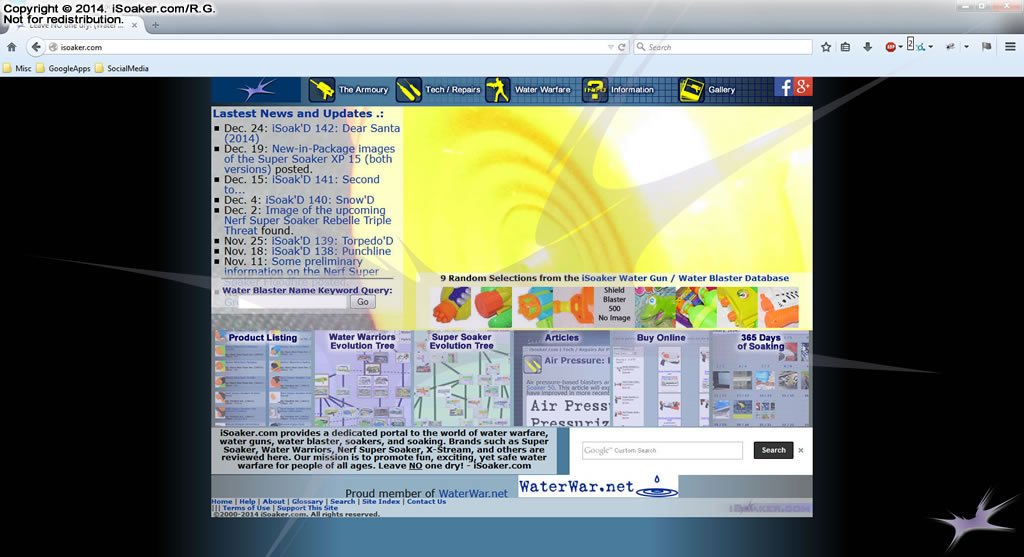 Second last day of the year and second last day before this project ends! Still can't believe it's been nearly 365 days since I opted to note how water blasters and water warfare affect my world on a daily basis. For today, I spent a little time looking at the landing page for iSoaker.com, itself. iSoaker.com has undergone many changes over the years. While I'm currently content with the general feel of the main page of the site, given where I think this site offers the most value, I am debating how I'd like to tweak the landing page's design for 2015. In previous years, I managed to plan ahead at least a month in advance, but work and other responsibilities have reduced the amount of time I can spend on site development. Nevertheless, being the Holidays, I do have a few extra moments to play around a little bit. We'll soon see if I manage to create something I end up actually using for the live site soon.