December 31, 2014 - Day 365 .:
All content and images are used with permission. Content and images are provided for personal use only. Not for redistribution.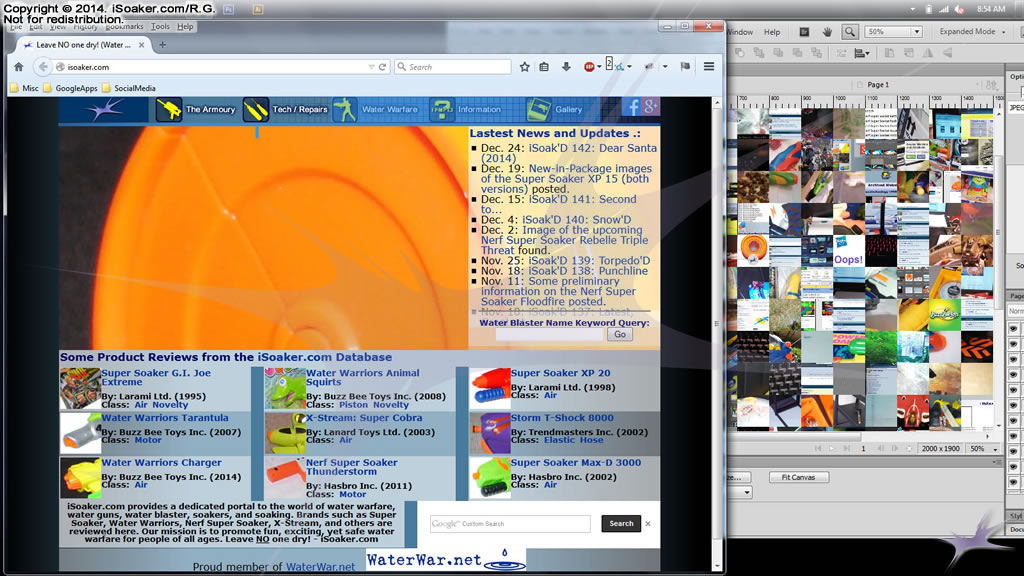 365 days since this project began - this screen capture looks ahead to a landing page tweak to iSoaker.com. While this update won't be completely live until tomorrow, the above images show more or less how the main page will look for the start of 2015. iSoaker.com's major content is its water blaster reviews, thus am opting to showcase them a little more front and center. I also want to update what links and information are presented on actual review pages, but will make those changes as time permits. To the right is how the collage for this 365 Days of Soaking project looks. With this day's post, I can now complete the collage and also plan to have that up tomorrow.