February 21, 2014 - Day 52 .:
All content and images are used with permission. Content and images are provided for personal use only. Not for redistribution.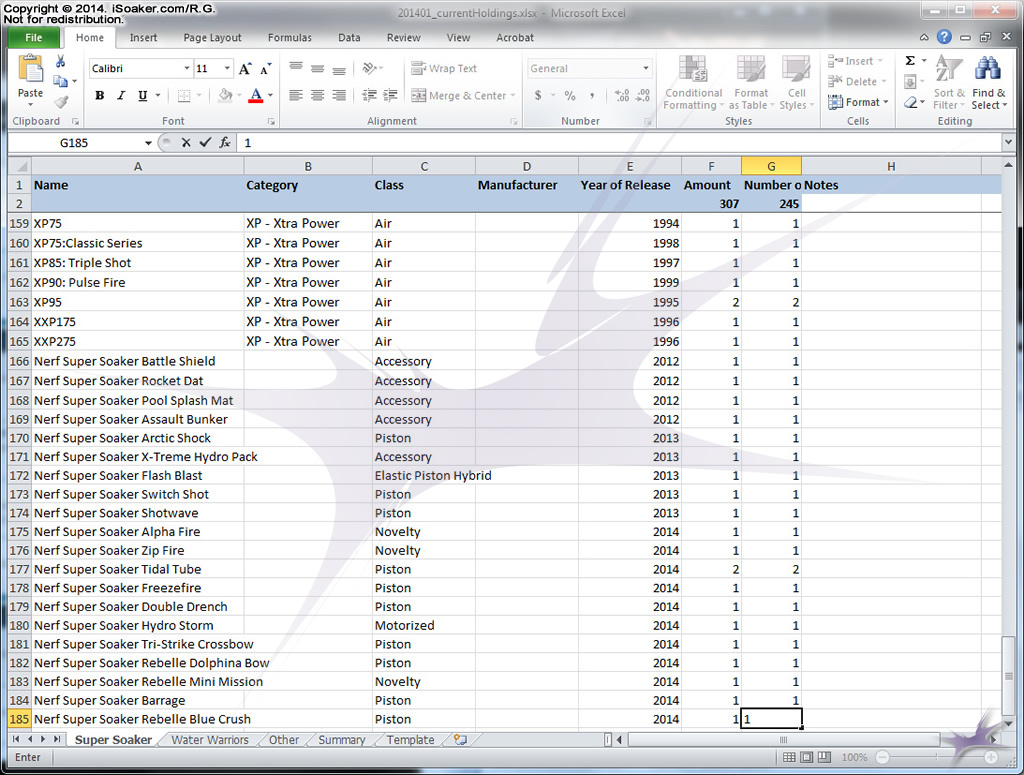 Here's something most have never seen: a screen shot of the iSoaker.com Holdings spreadsheet. I used to simply track what I had on iSoaker.com/Aquatechnology, but after awhile, not only was it not so easy to search or manage, I also found myself being continually asked by other people whether I would be willing to sell various water blasters from my collection. That got annoying so I opted to de-list it, but still needed a means to track what I do have for my own records. Presently, I use a Microsoft Excel spreadsheet with a few sheets in it. There's a sheet for Super Soaker water blasters, another for Water Warriors water blasters, one for other, and a summary page. I currently track how many of a particular model I have as well as whether I have variants, though I don't capture exactly what different variants I actually have. One day, I really should do a deep inventory, but that would take a loooooooooooooooooong time and I would want to barcode everything if I started digging into my deep storage.