February 22, 2014 - Day 53 .:
All content and images are used with permission. Content and images are provided for personal use only. Not for redistribution.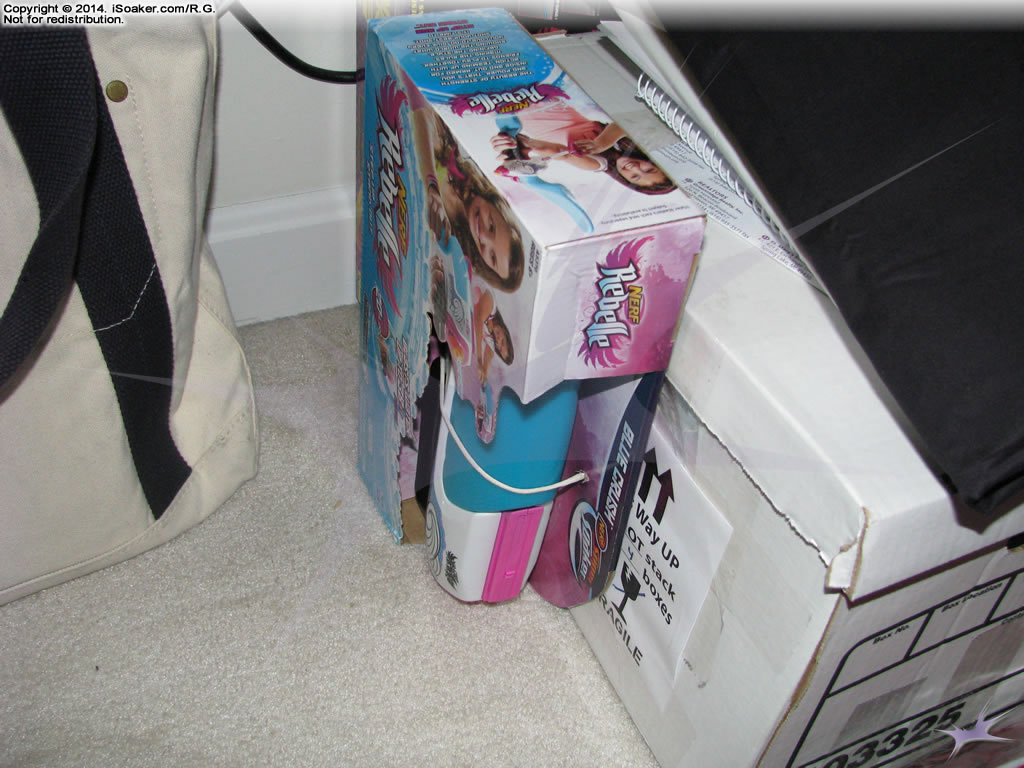 It's Saturday night and my Nerf Super Soaker Rebelle Blue Crush Soaker sites beneath my desk at home. This reminds me, I need to take some pictures and measure some statistics to put together a limited review for this blaster.