May 6, 2014 - Day 126 .:
All content and images are used with permission. Content and images are provided for personal use only. Not for redistribution.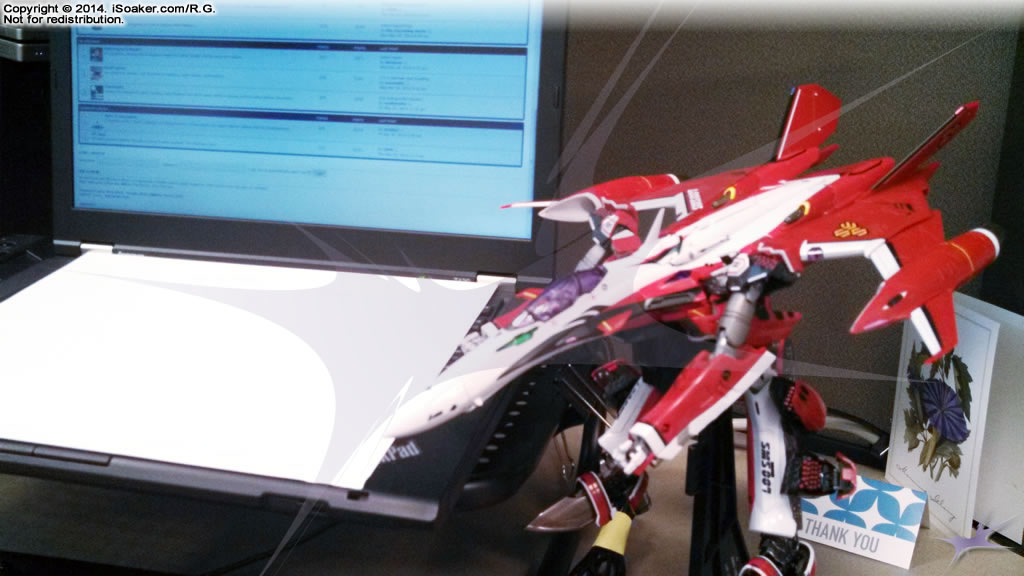 Another work day and Alto's YF-29 (from Macross Frontier) is not just in Gerwalk mode, but for those who may not have noticed, all its missile bays are open. It, of course, is standing watch over my laptop as I do a quick check of the latest posts on the WaterWar.net Forums. I'll probably switch this Valkyrie back into jet mode later; I tend to switch modes depending on my mood.