May 7, 2014 - Day 127 .:
All content and images are used with permission. Content and images are provided for personal use only. Not for redistribution.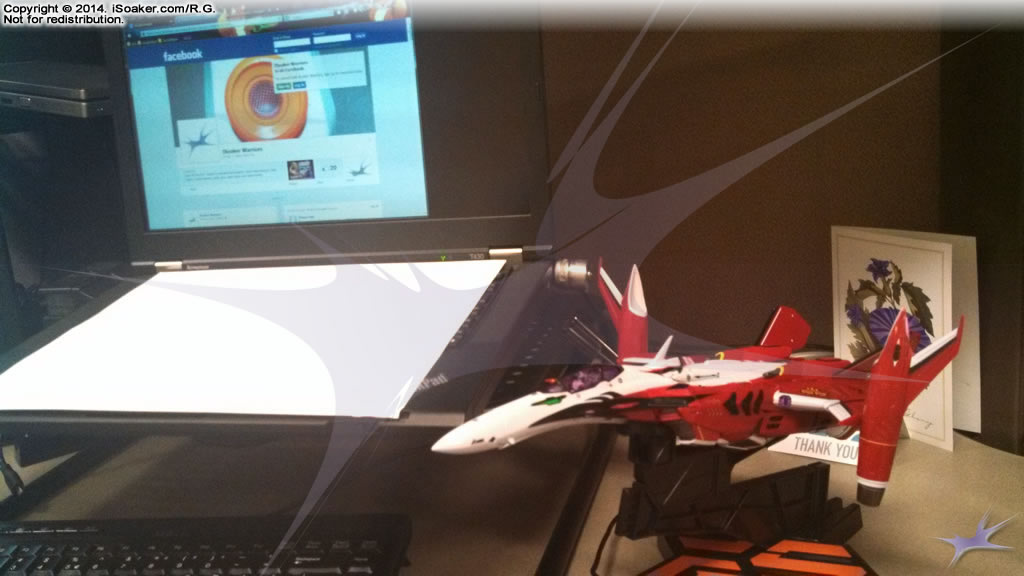 Another work day and Alto's YF-29 (from Macross Frontier) is back to it's Jet mode, "hovering" beside my laptop at work, of course. Just catching up with my iSoaker Warriors' page on Facebook and Google+ first thing in the morning.