May 8, 2014 - Day 128 .:
All content and images are used with permission. Content and images are provided for personal use only. Not for redistribution.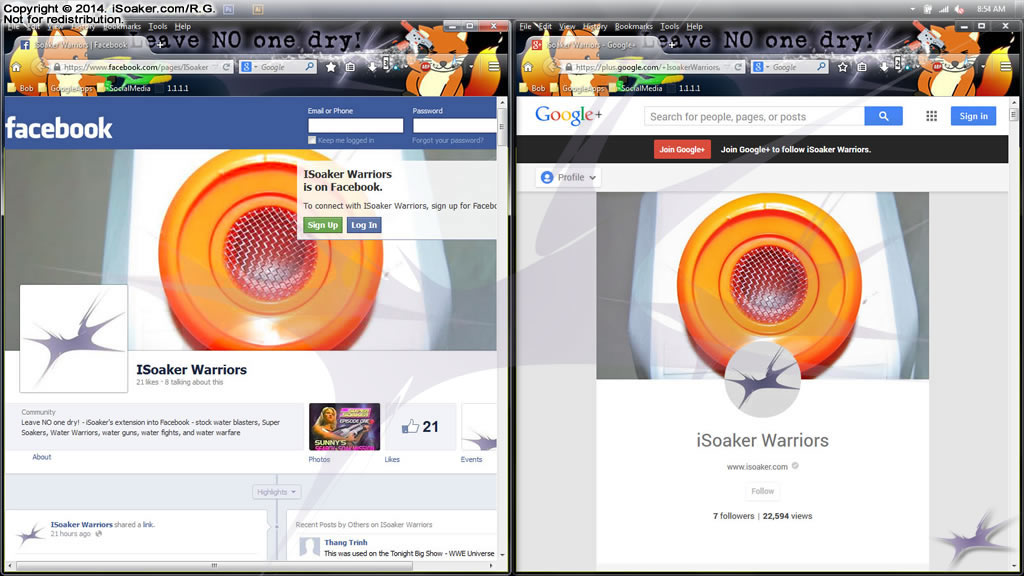 Visiting the iSoaker Warriors' pages on Facebook and Google+. It's been nearly 2 months since their launch. On a head-to-head comparison, the iSoaker Warriors' page on Facebook is seeing more activity from its members/followers than the iSoaker Warriors page on Google+. This probably is reflective of the fact that Facebook remains the larger of the Social Media platforms than Google+. Both pages get the same main posts/updates, though my Facebook page gets more since I do also try to reply to various comments added. I wonder how these pages will have developed by the end of the summer, 2014.