June 6, 2014 - Day 157 .:
All content and images are used with permission. Content and images are provided for personal use only. Not for redistribution.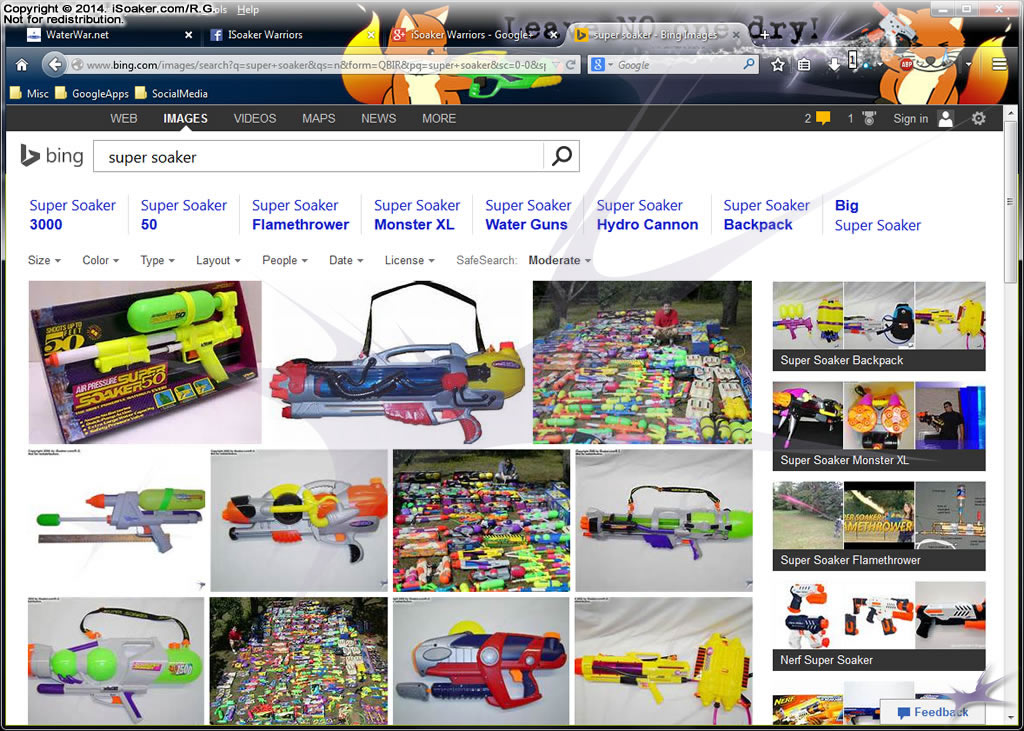 Following up on yesterday's findings, I opted to try searching today using Bing's image search on the words "super soaker". The Super Soaker models that appear are different and Chris Reid's Super Soaker collection ends up appearing multiple times. There are, of course, a bunch of images being pulled from iSoaker.com's files, but this time the Super Soaker XP 55 is the first one that appears. The first CPS-class water blaster that pulls up is the Super Soaker CPS 4100, but that images is from the entry for Super Soaker on Wikipedia.