June 5, 2014 - Day 156 .:
All content and images are used with permission. Content and images are provided for personal use only. Not for redistribution.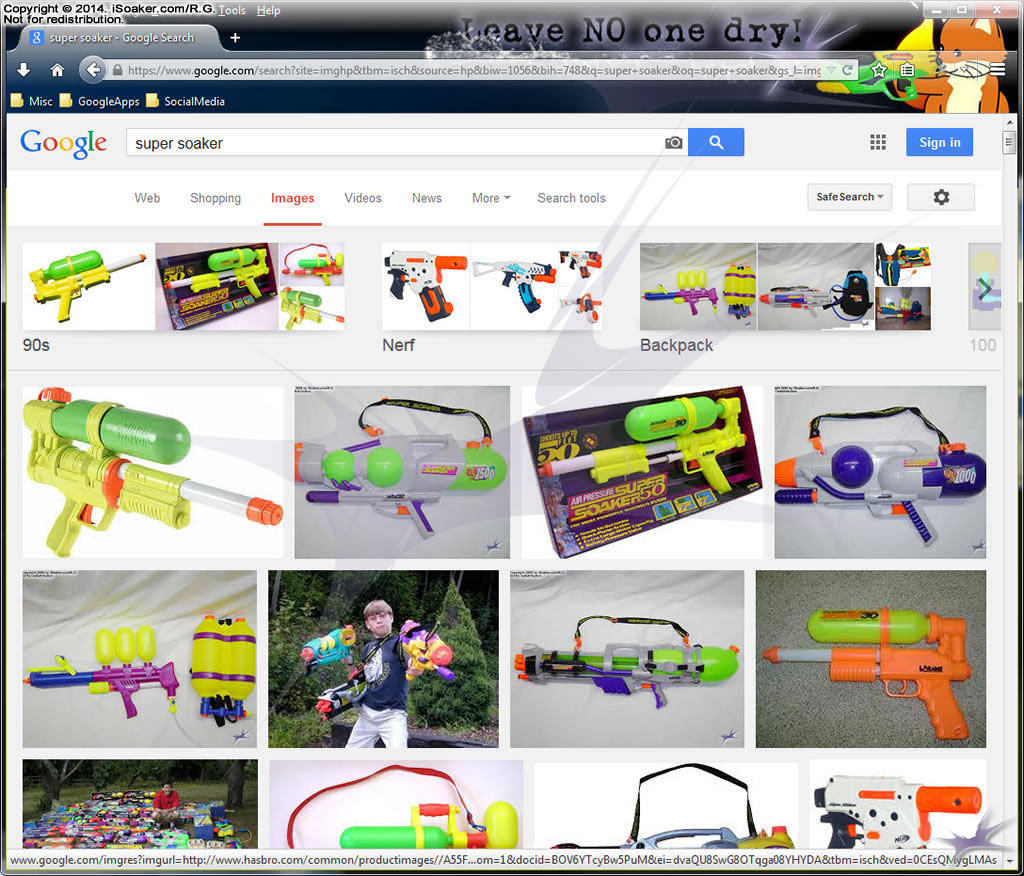 As I often use, I opted to enter "super soaker" into Google's image search and got the following results. Chris Reid's Super Soaker collection shows up along with many, many pictures from iSoaker.com. What I was somewhat surprised to see, though, is the picture of the Super Soaker CPS 1500 coming up so high on the search results. The CPS 1500 is still probably my all-time favourite water blaster, but I would have guessed that either the original Super Soaker SS 50 of the Super Soaker CPS 2000 would end up on top of the image search.