June 7, 2014 - Day 158 .:
All content and images are used with permission. Content and images are provided for personal use only. Not for redistribution.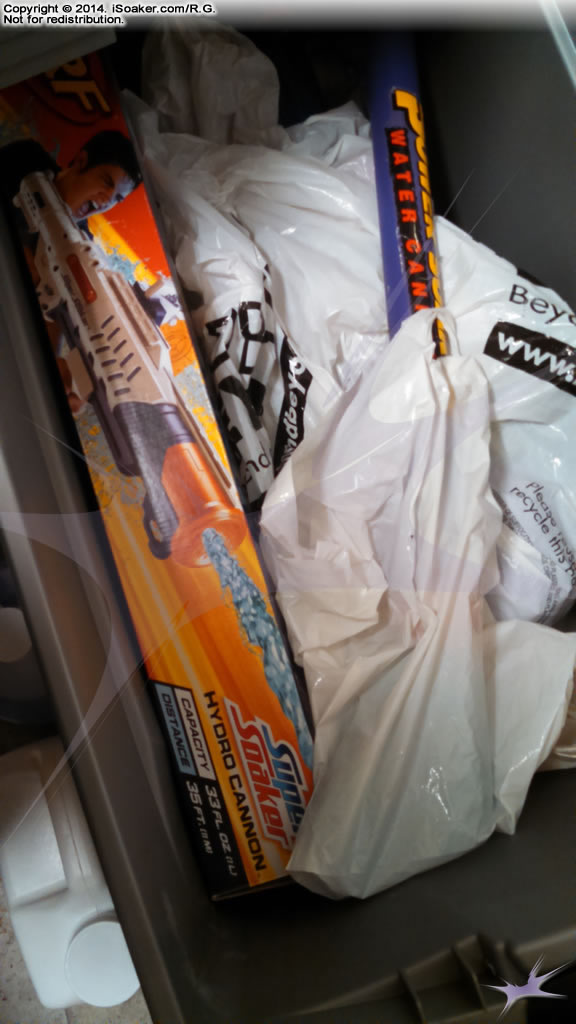 Continuing my re-organization of my armoury, this is the larger box I still need to keep to house the water blasters which are longer than the shorter, more rigid boxes from Costco. A Nerf Super Soaker Hydro Cannon and Power Soaker Water Cannon are viisible in the image above. A Super Soaker XP 250 is also in there in the plastic bags. The Super Soaker XP 250 actually does fit in the smaller boxes, but I haven't had a chance to move it over yet.