June 8, 2014 - Day 159 .:
All content and images are used with permission. Content and images are provided for personal use only. Not for redistribution.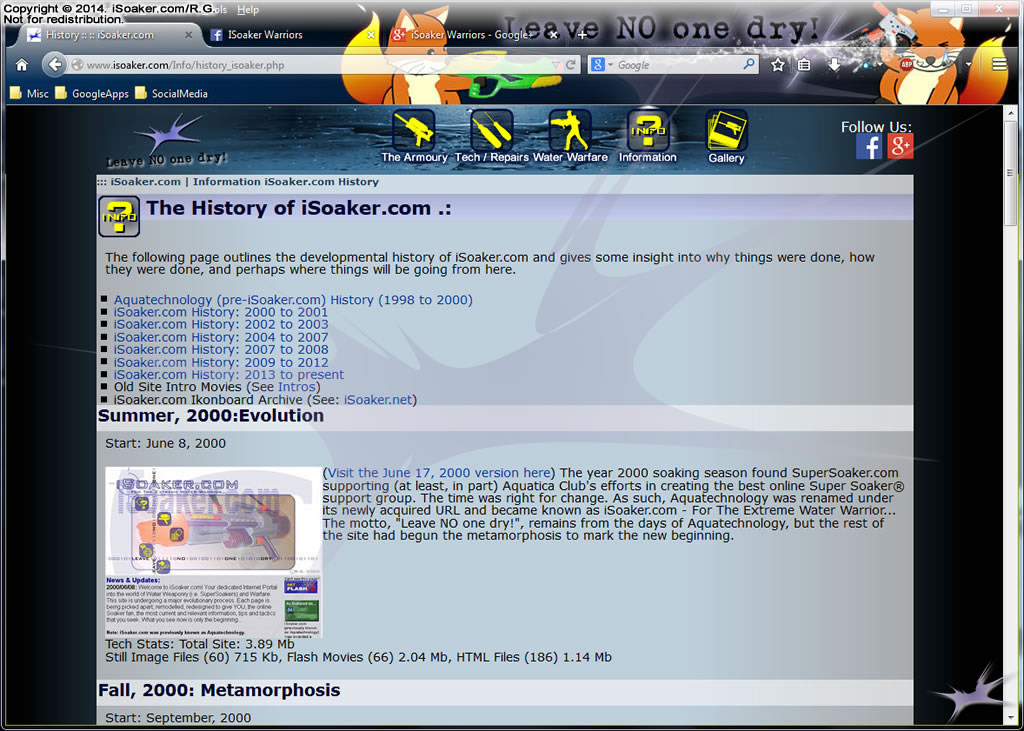 Happy Birthday, iSoaker.com! Above is a screen capture of the History of iSoaker.com page. It's still a shock that this site is now over 14 years old (with some content nearing 16 years old now). Granted, a number of the water blasters reviewed here are well over 20 years old.