June 9, 2014 - Day 160 .:
All content and images are used with permission. Content and images are provided for personal use only. Not for redistribution.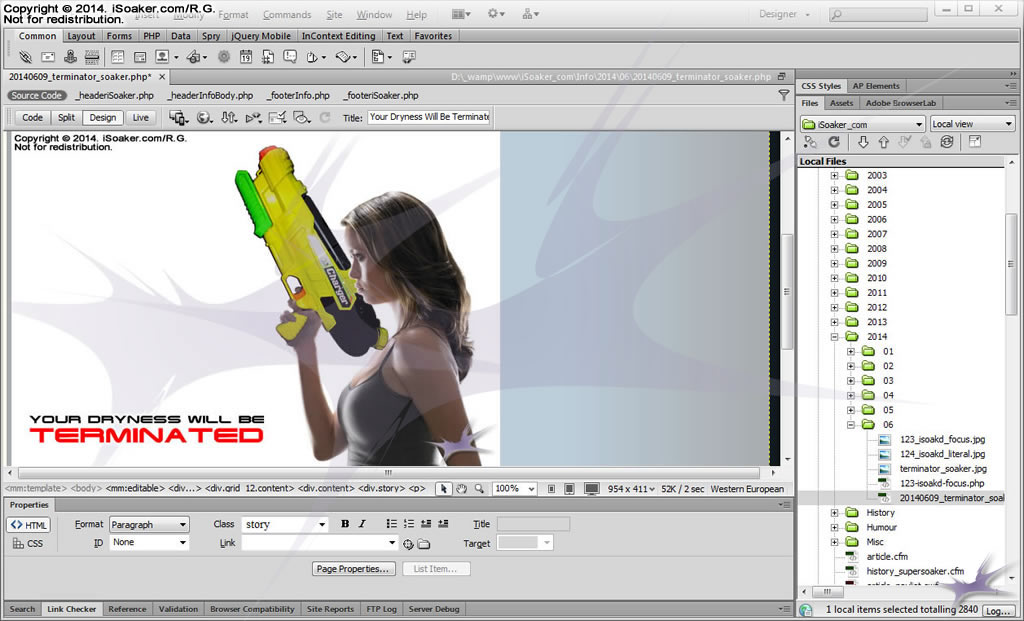 It's been awhile since I've made these type of fun pictures. Above is a screen capture of me preparing for the launch of the Soakin' Everywhere page. I've also discovered some other similar sort of images made many years ago that, for one reason or another, never made it to iSoaker.com. I plan to correct that in the near future, bit-by-bit.