June 11, 2014 - Day 162 .:
All content and images are used with permission. Content and images are provided for personal use only. Not for redistribution.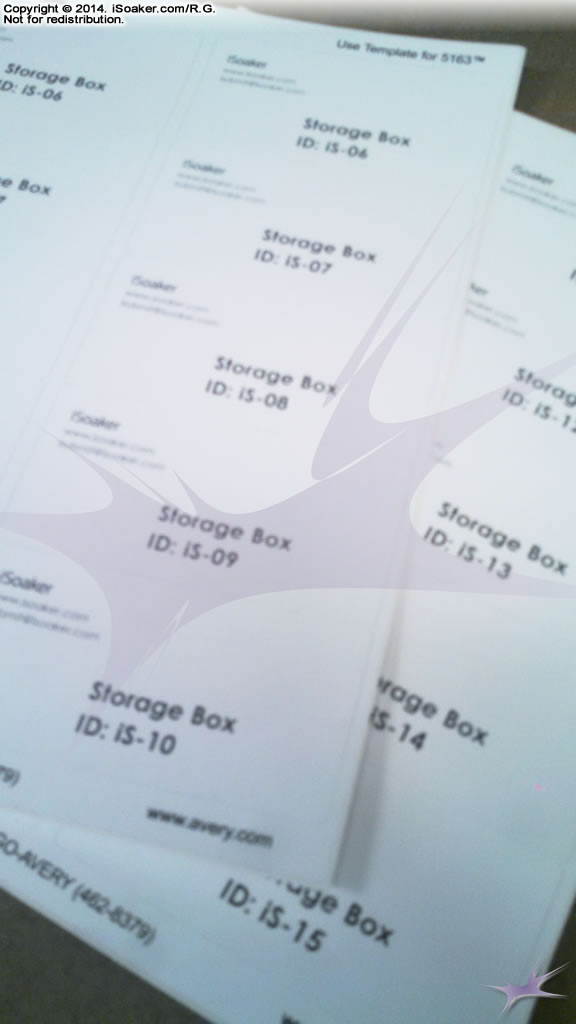 For my collection re-organization and long-term storage project, I initially only printed one sheet of labels to see how they'd look on my new boxes. Of course, I managed to fill 5 boxes rather quickly, thus running out of labels. The labels look good on my new storage boxes, thus printed off a few more labels today. This time, I know I won't run out yet since I don't have 15 boxes. That said, I probably need to pick up more, too.