June 13, 2014 - Day 164 .:
All content and images are used with permission. Content and images are provided for personal use only. Not for redistribution.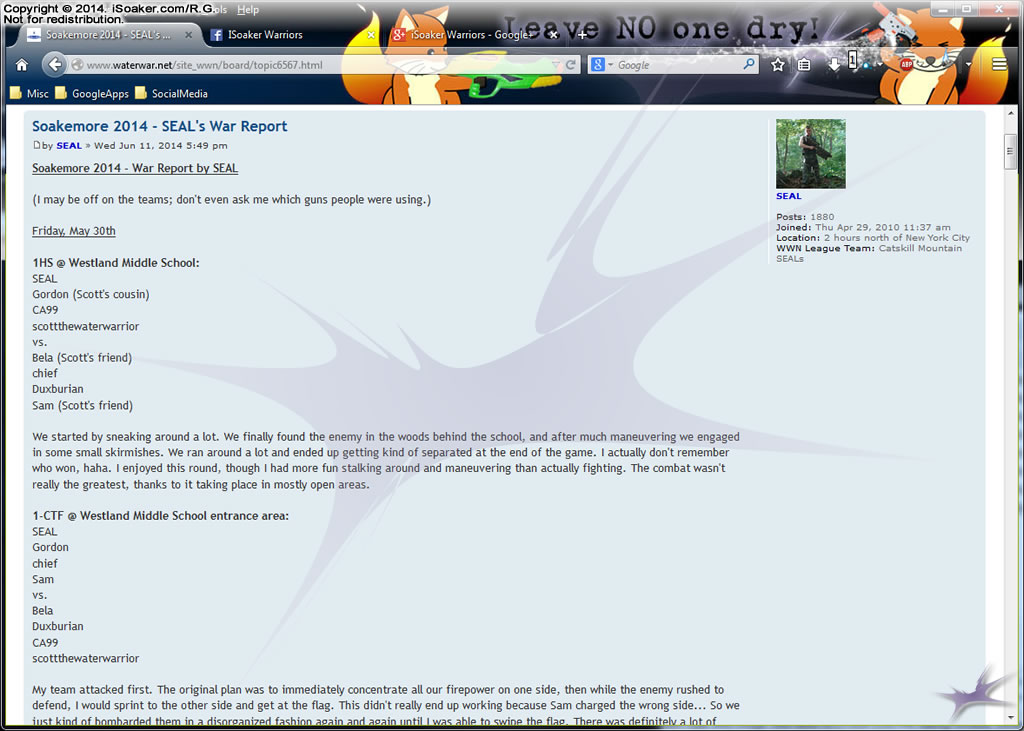 If there's one thing I do envy, it's the ability for some members of the online water warfare community to host and/or participate in community water warfare events! Above is a screen capture of SEAL's Soakermore 2014 war report (posted on WaterWar.net). The willingness and ability for some members to do some decent-distance travel to participate in multiple-day water wars with others they have gotten to know through the online community is inspiring to say the least.