June 15, 2014 - Day 166 .:
All content and images are used with permission. Content and images are provided for personal use only. Not for redistribution.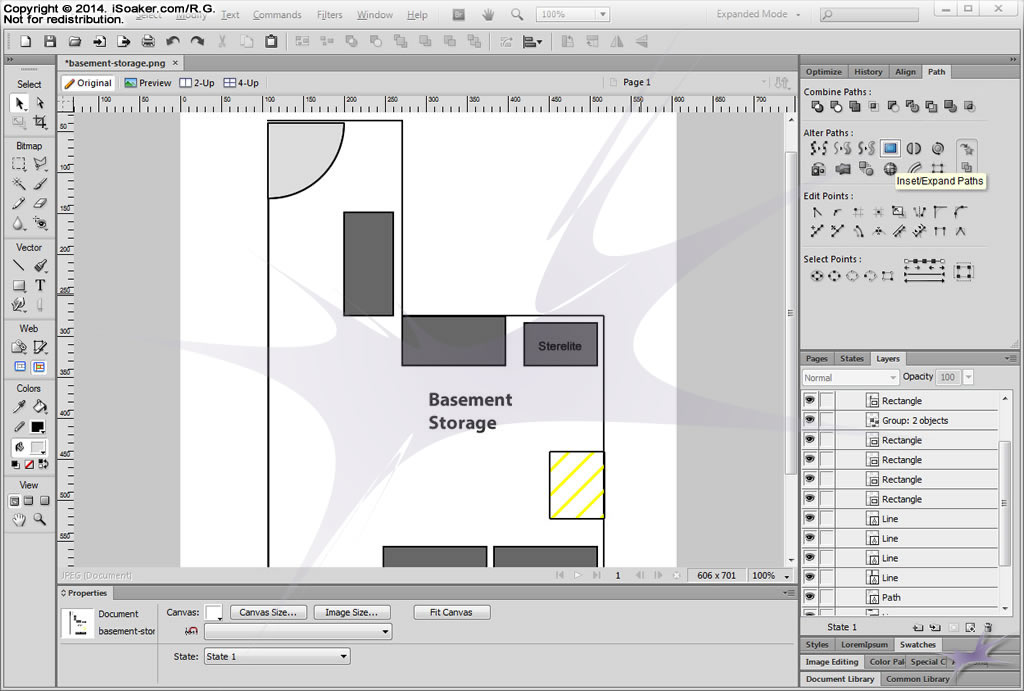 For my water blaster storage project, I took some measurements of the space that I plan to use and dropped in some virtual shelving units and boxes to see how they may fit. I marked off doors and unusable space (due to pipes, wiring, or other issues). This reminds me; I never measured the outer dimensions of the Costco plastic storage boxes I have.