June 16, 2014 - Day 167 .:
All content and images are used with permission. Content and images are provided for personal use only. Not for redistribution.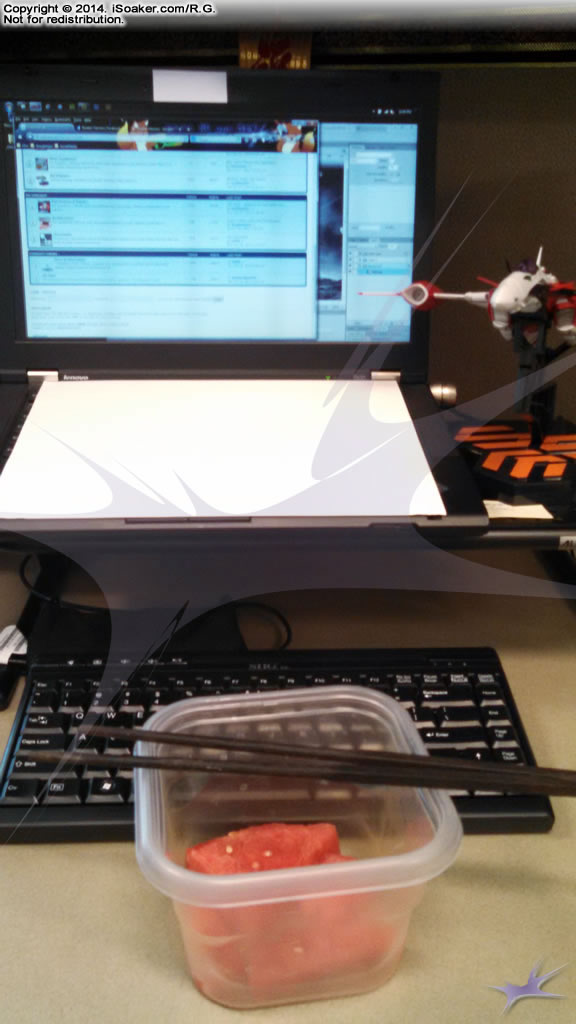 Lunch time at work; wrapping it up with some cut watermelon and checking out the latest happenings on WaterWar.net. Alto's VF-29 from Macross Frontier watches over things. Oh, am also working on a new picture for Soakin' Everywhere, but it's not ready for release just yet.