June 17, 2014 - Day 168 .:
All content and images are used with permission. Content and images are provided for personal use only. Not for redistribution.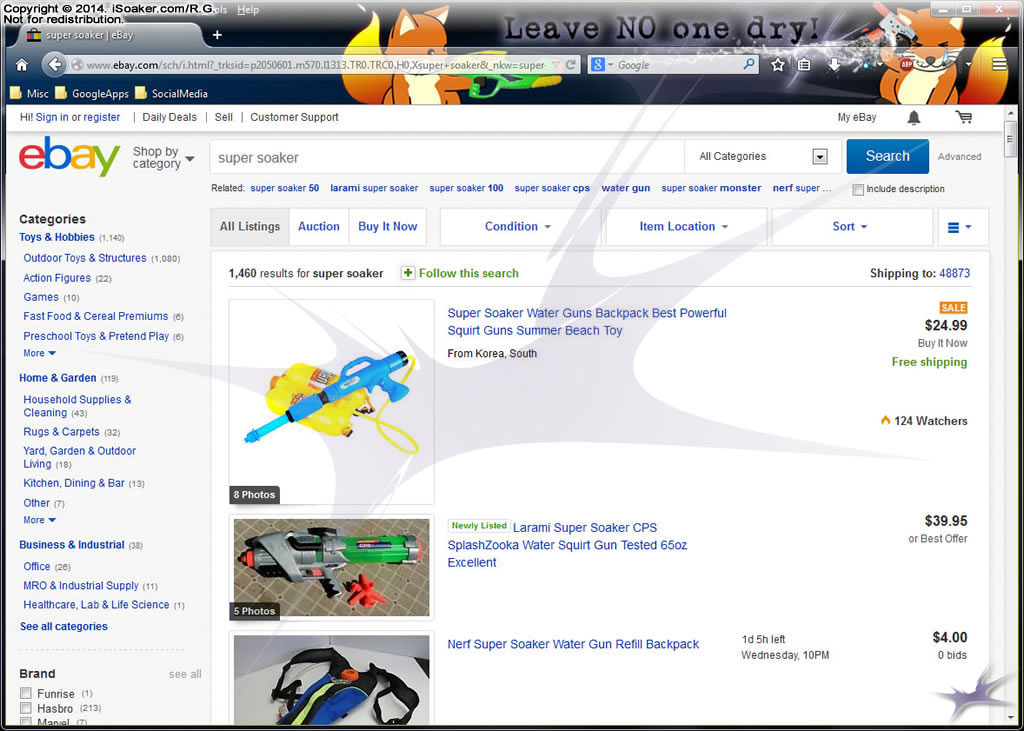 Every so often, I check out eBay to see if there are any interesting items for sale that I either haven't seen before or still have yet to acquire. Funny that the top result on today's search for "Super Soaker" pulls up a non-Super Soaker brand product.