June 22, 2014 - Day 173 .:
All content and images are used with permission. Content and images are provided for personal use only. Not for redistribution.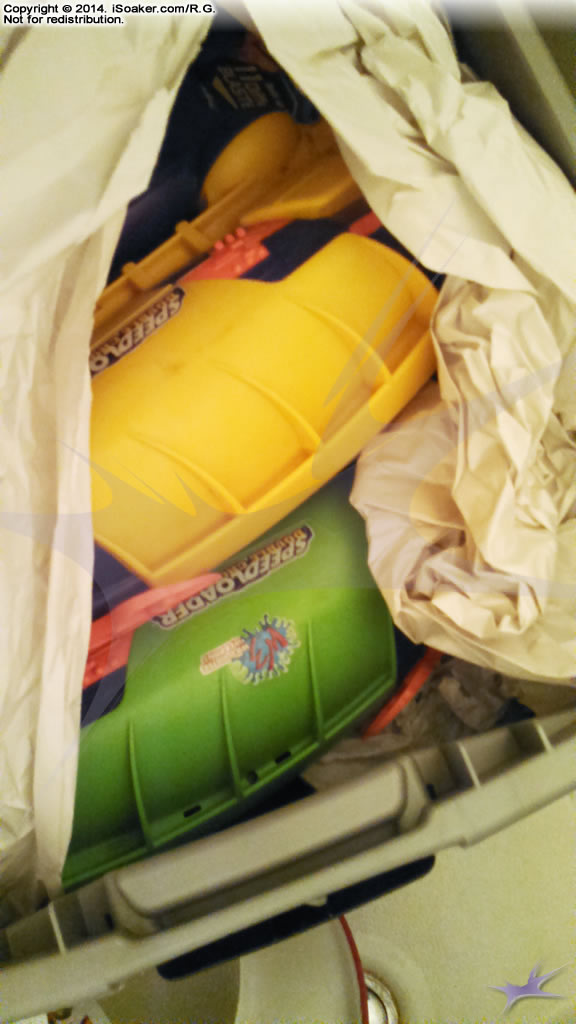 Second day of summer and am going through another one of my larger storage boxes. Above, two variants of the Speed Loader Double Cross 3000 peek through from beneath some packing paper.