June 23, 2014 - Day 174 .:
All content and images are used with permission. Content and images are provided for personal use only. Not for redistribution.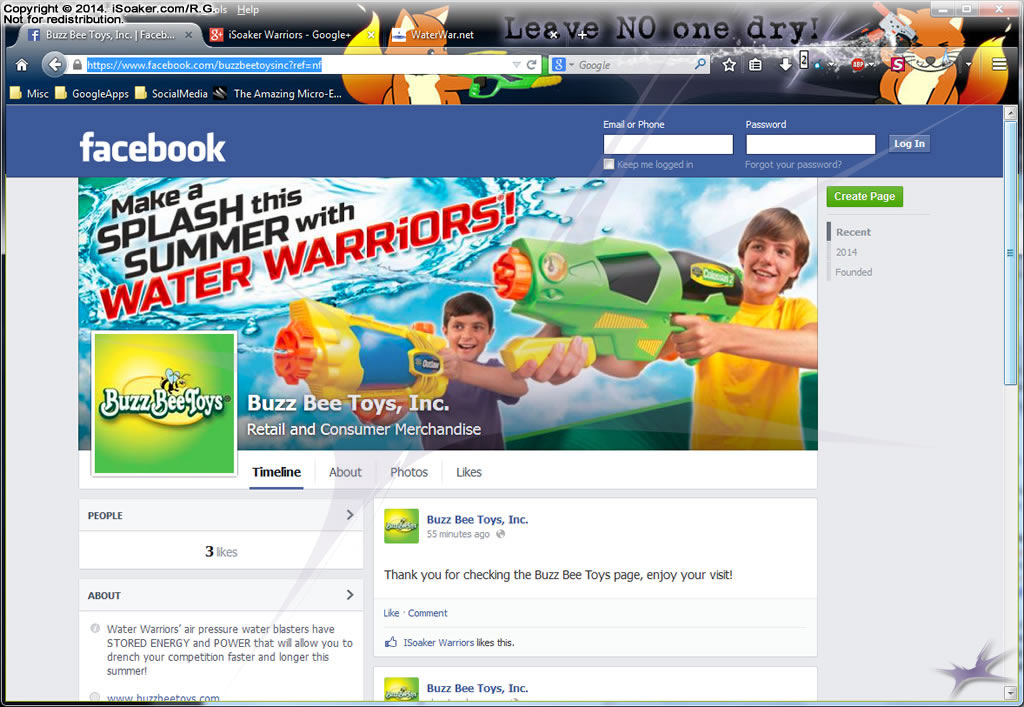 Launches a few months after iSoaker's dive into Facebook, Buzz Bee Toys Inc. now has a Facebook page as well. It'll be interesting to see how Buzz Bee Toys Inc. makes use of their Social Media presence. I, of course, liked the page as soon as I could.