June 24, 2014 - Day 175 .:
All content and images are used with permission. Content and images are provided for personal use only. Not for redistribution.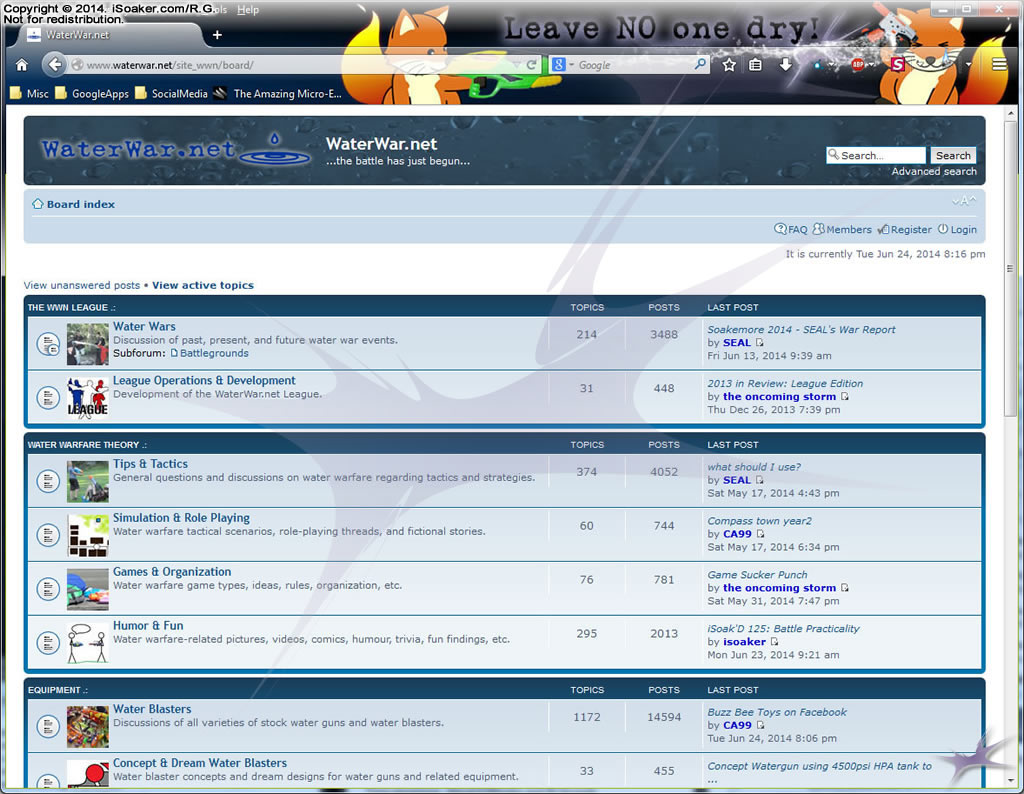 Reading up on the latest at WaterWar.net, the day after Buzz Bee Toys Inc. launched their Facebook page. Not many replied to the related thread, though, oddly enough. I had expected more replied, but then again, why talk about a Facebook page when one can go to the page and talk about it there?