June 25, 2014 - Day 176 .:
All content and images are used with permission. Content and images are provided for personal use only. Not for redistribution.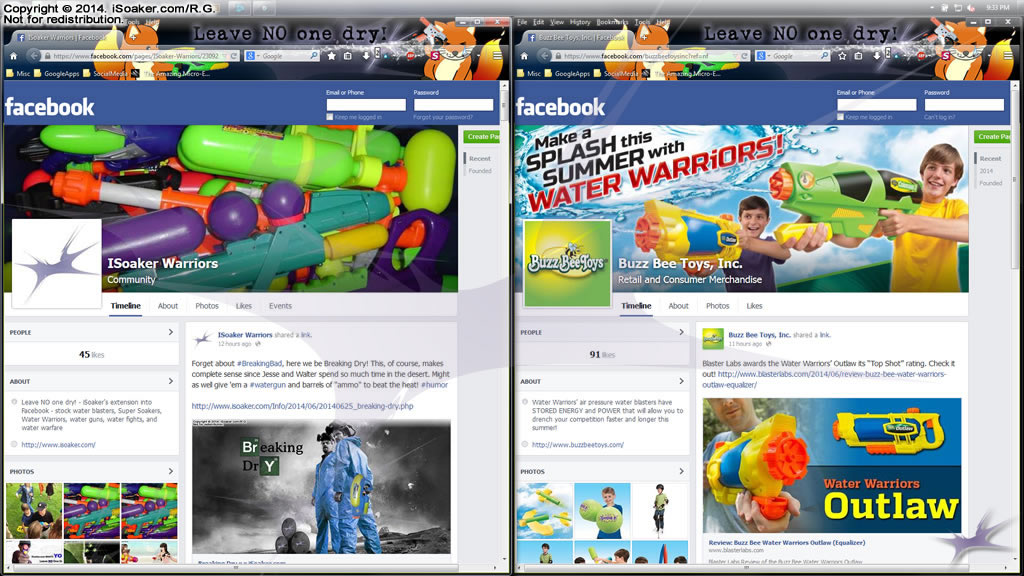 iSoaker Warriors versus day Buzz Bee Toys Inc. It's been barely 2 days and the Buzz Bee Toys Inc. Facebook page has twice as many "Likes". Then again, Buzz Bee Toys makes much more than just their Water Warriors line.