July 6, 2014 - Day 187 .:
All content and images are used with permission. Content and images are provided for personal use only. Not for redistribution.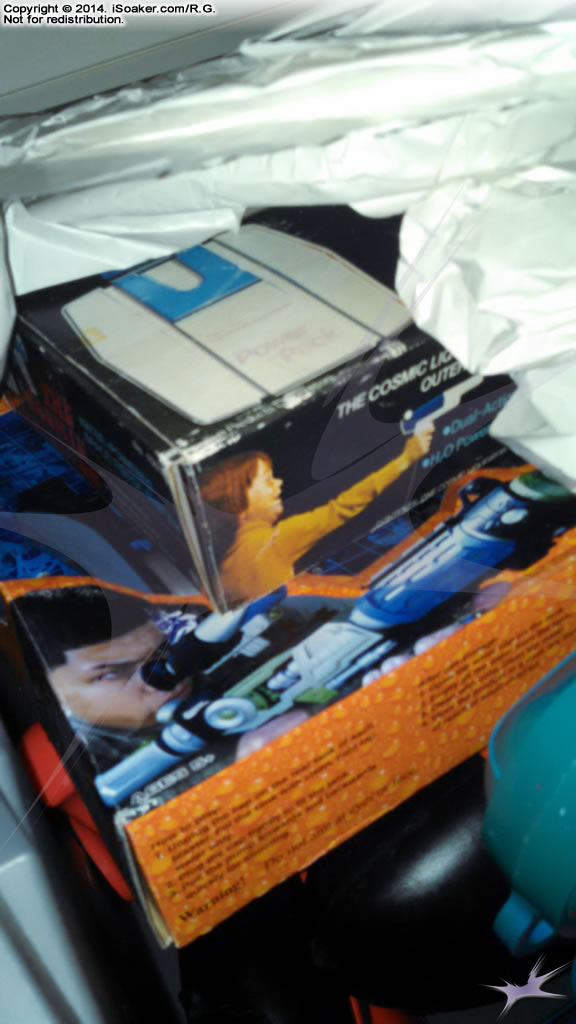 A Cosmic Liquidator and a Banzai Aqua Tech Transmorpher peek out from another box I need to sort through and re-inventory. I hope to go through this box later this week, time permitting, but just have too many other responsibilities to deal with that keep me from spending more time with my water blasters.