July 17, 2014 - Day 198 .:
All content and images are used with permission. Content and images are provided for personal use only. Not for redistribution.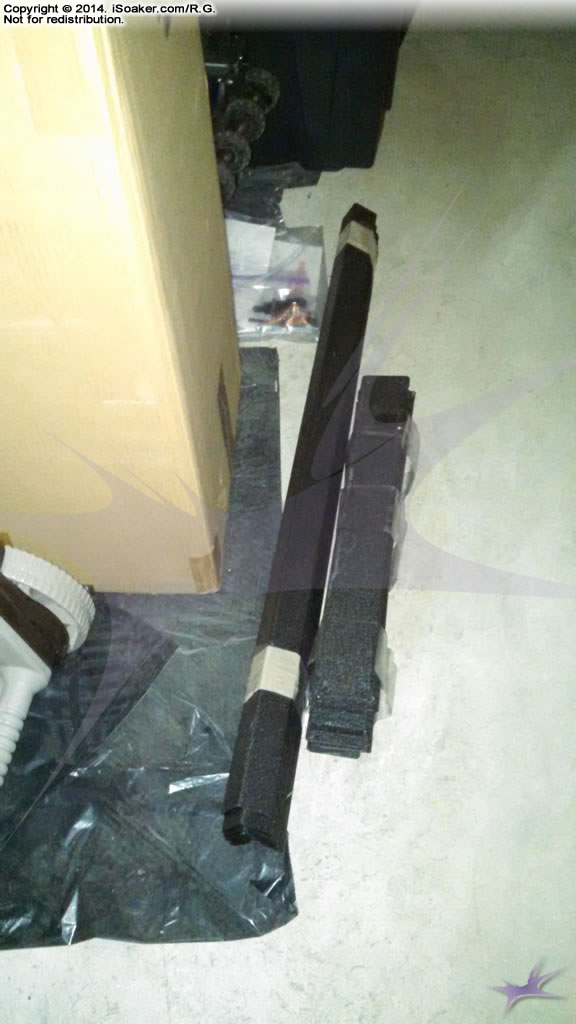 Above is a picture of some of the shelving parts I need to assemble for my new storage set-up. My goal is to begin putting things properly together in August. The space I have for my planned storage is presently occupied by a bunch of other stuff temporarily.