July 18, 2014 - Day 199 .:
All content and images are used with permission. Content and images are provided for personal use only. Not for redistribution.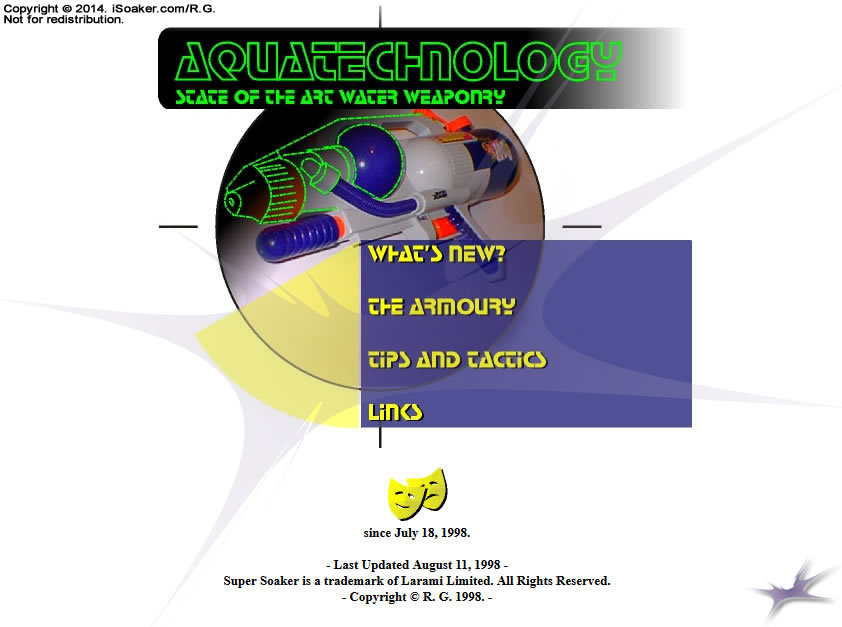 Happy Birthday, Aquatechnology! I still find it hard to believe that Aquatechnology was launched 16 years ago to today. When I built the site, I would have never imagined that I'd still be running a water blaster website now nor foresee all the incredible opportunities I've had related to water blasters since then. I wonder what the next 16 years will bring.
To learn more about Aquatechnology's history, check out the History: Aquatechnology page.
Soak on!