August 2, 2014 - Day 214 .:
All content and images are used with permission. Content and images are provided for personal use only. Not for redistribution.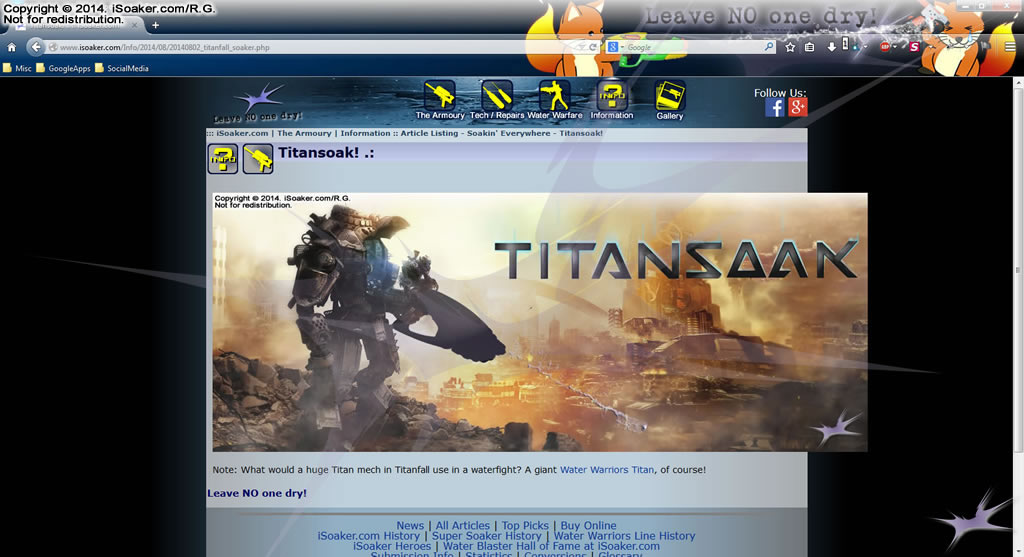 For those wondering what image I was working on back on July 19, 2014, the answer is captured above (and posted in fully glory on it's Soakin' Everywhere page). As much as I still need to reorganize and catalog my actual water blaster collection, I still try to find time having fun making these humourous images.